Thank you to Walmart for sponsoring this post.
Summer is here and you know what that means….summer dresses! Today I am sharing 8 fabulous summer dress finds all for under $25. Whether you style is solids or prints, minis or maxis, I've got you covered! And of course no outfit is complete without shoes, jewelry and a fabulous purse so you'll easily find everything you need to style your look! Oh and the best part, you can easily shop it ALL at Walmart. Their fashion department got a serious makeover the last few years and they have been one of my absolute favorite places to shop for plus size fashion. A few of my favorite Walmart brands are Scoop, Time & Tru, Romantic Gypsy and Terra & Sky. If you take a scroll through my Instagram, you'll find tons more Walmart finds too!

TIE FRONT MINI DRESSES
It was definitely love at first sight with this pink dress. Talk about all my barbie dreams come true! And fun fact – I'm wearing it backwards!! Spinning it around so it ties in the front makes such a difference and really elevates the look. Comes in this fabulous navy print too! Paired with a fabulous sun hat and summer staple tote. P.S. You can totally change up the look of this tote by swapping out the silk scarf!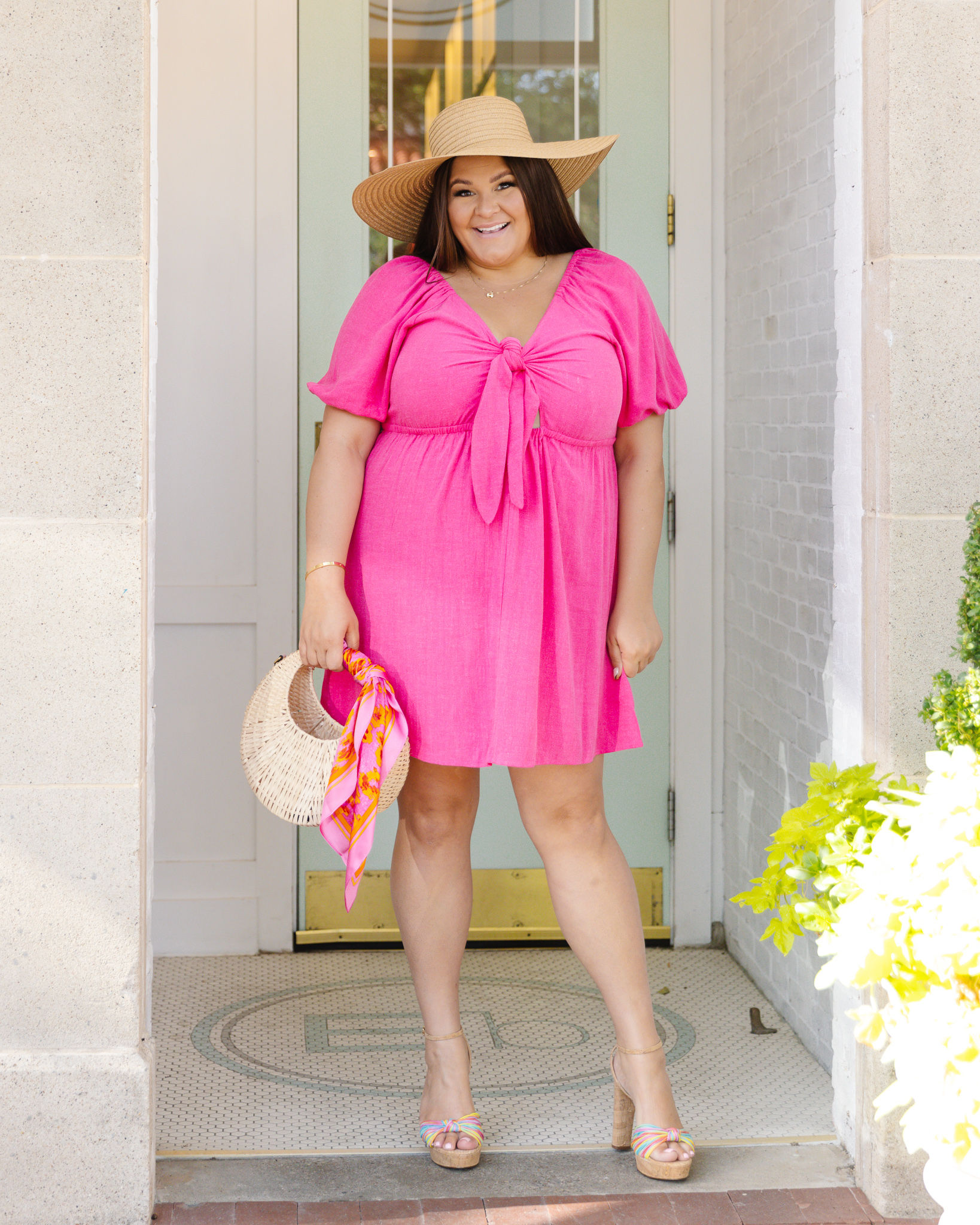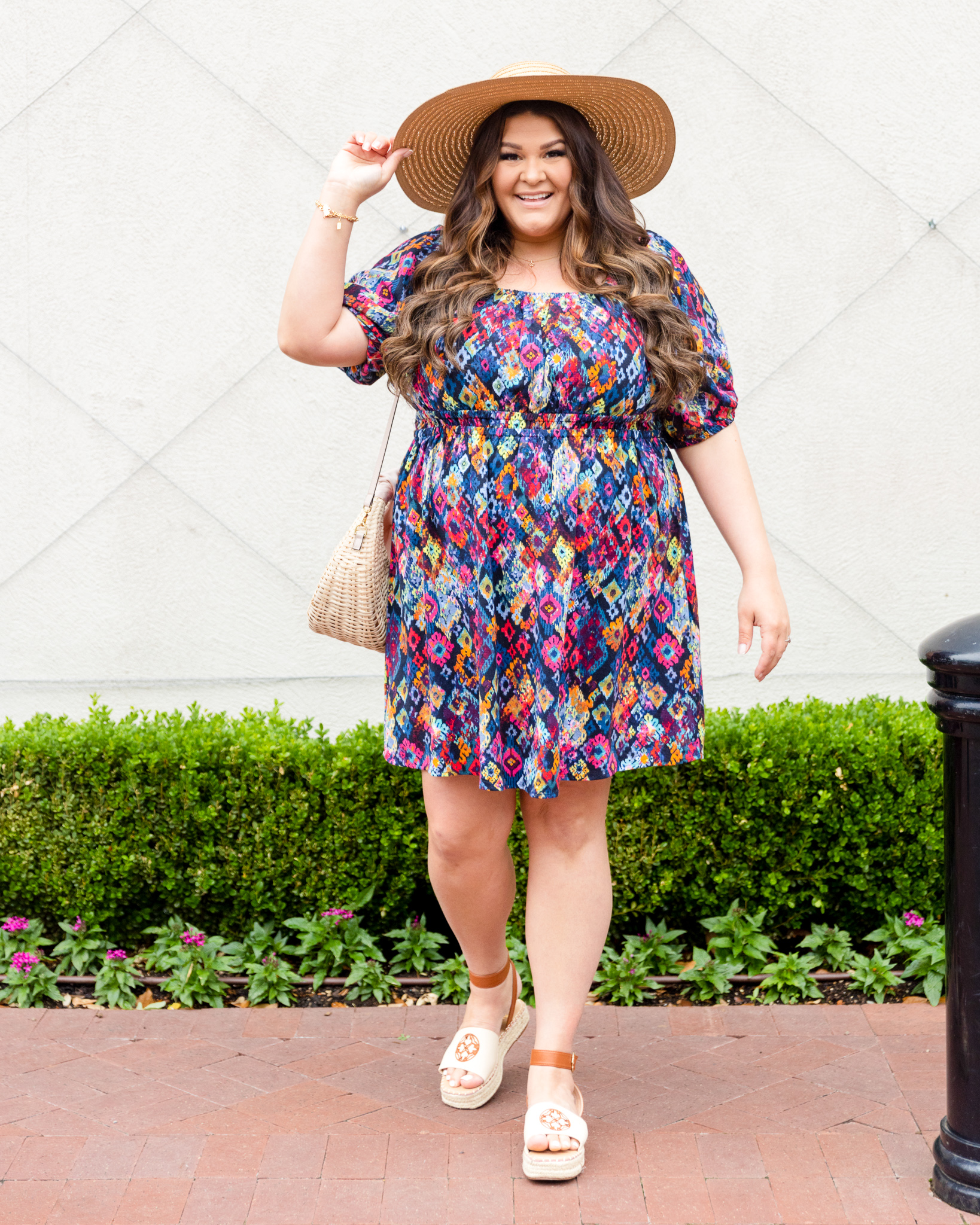 Shop The Looks

COLORBLOCK DRESSES
This blue & green ruffle tier dress was another great find. Such a fun color combo and unique style. Comes in another color too. Paired with my favorite designer inspired espadrilles and a straw tote.
And since orange has been one of my favorite colors lately, I couldn't resist this orange color block dress. The one shoulder is so romantic and it has such a great flow to it.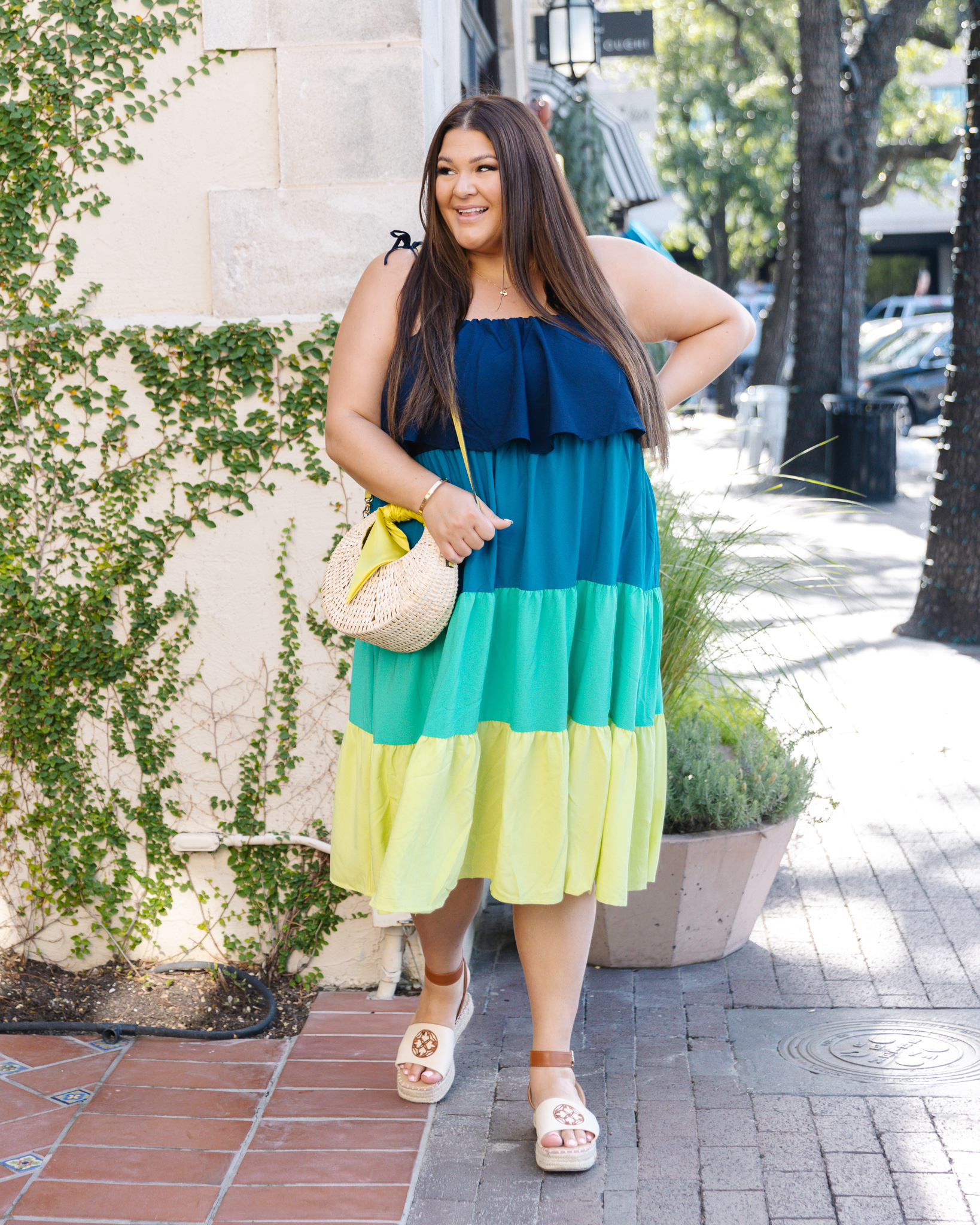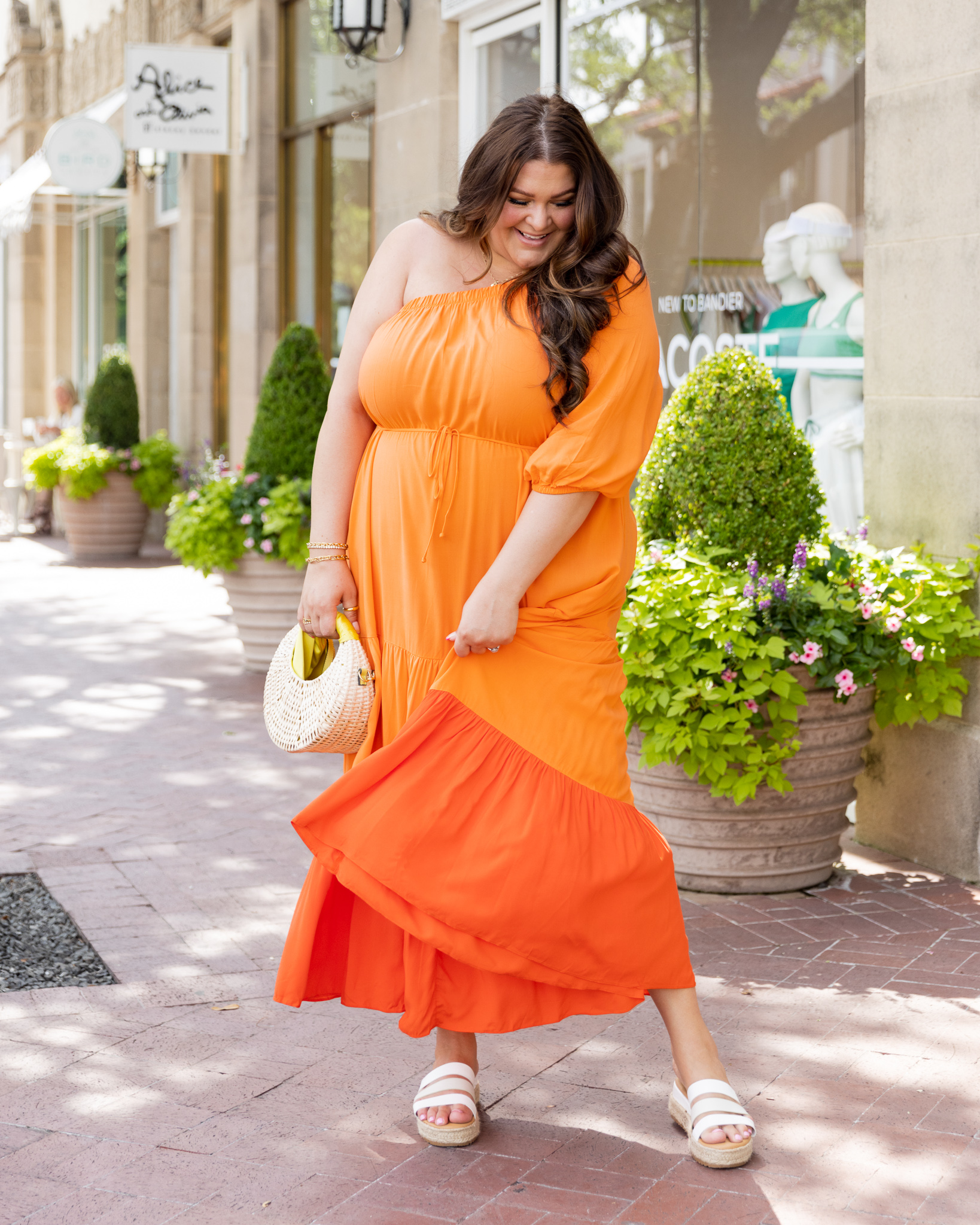 Shop The Looks

SUMMERTIME BLUES DRESSES
Talk about stunning – this blue and white floral dress is such a quintessential summer piece! So feminine, flirty and I love the thick shoulder straps. Paired with the comfiest espadrilles and a classic straw hat.
If maxi dresses are more your style, you have to check out this blue watercolor off the shoulder one. The movement is simply gorgeous and it comes in several other colors/prints too!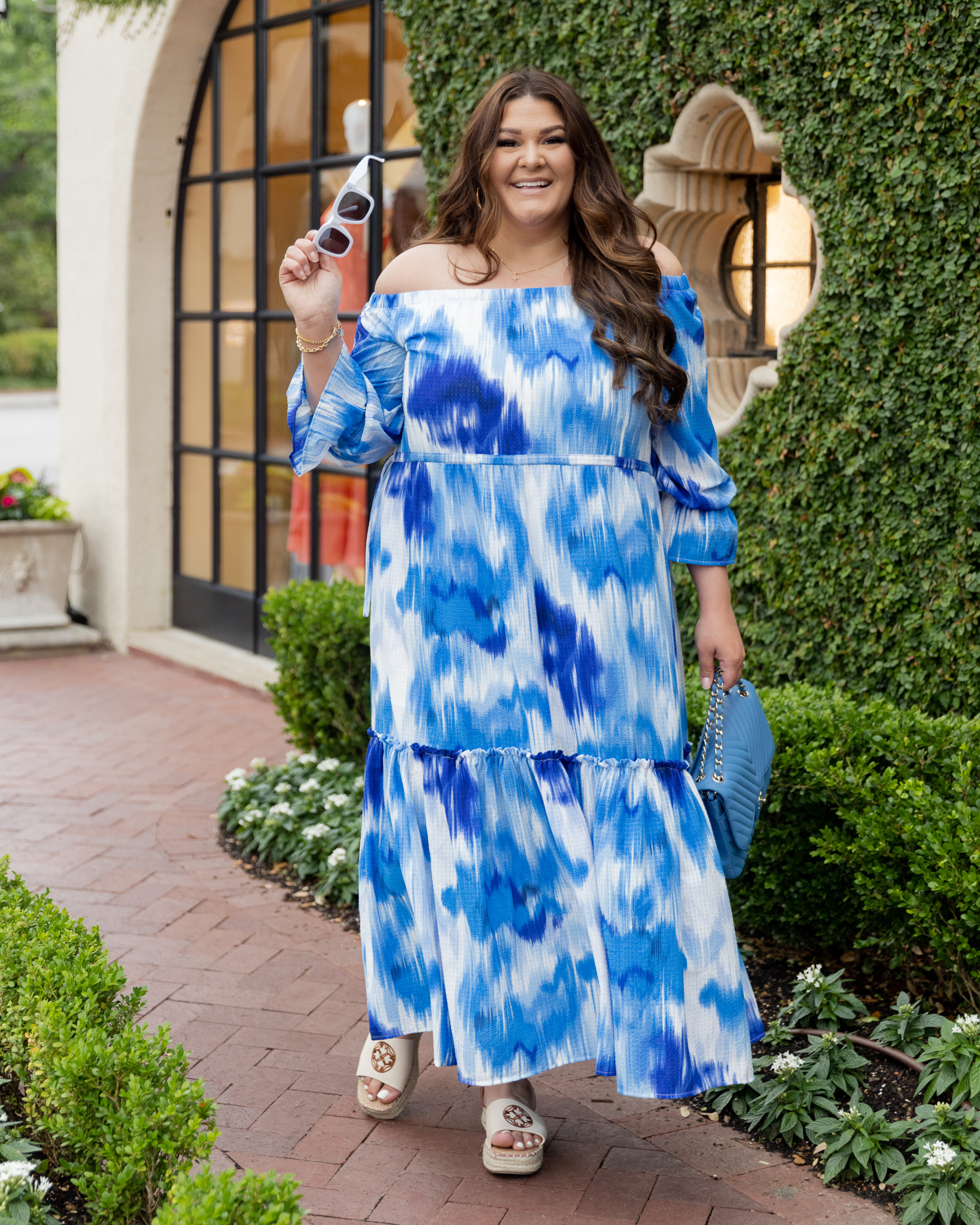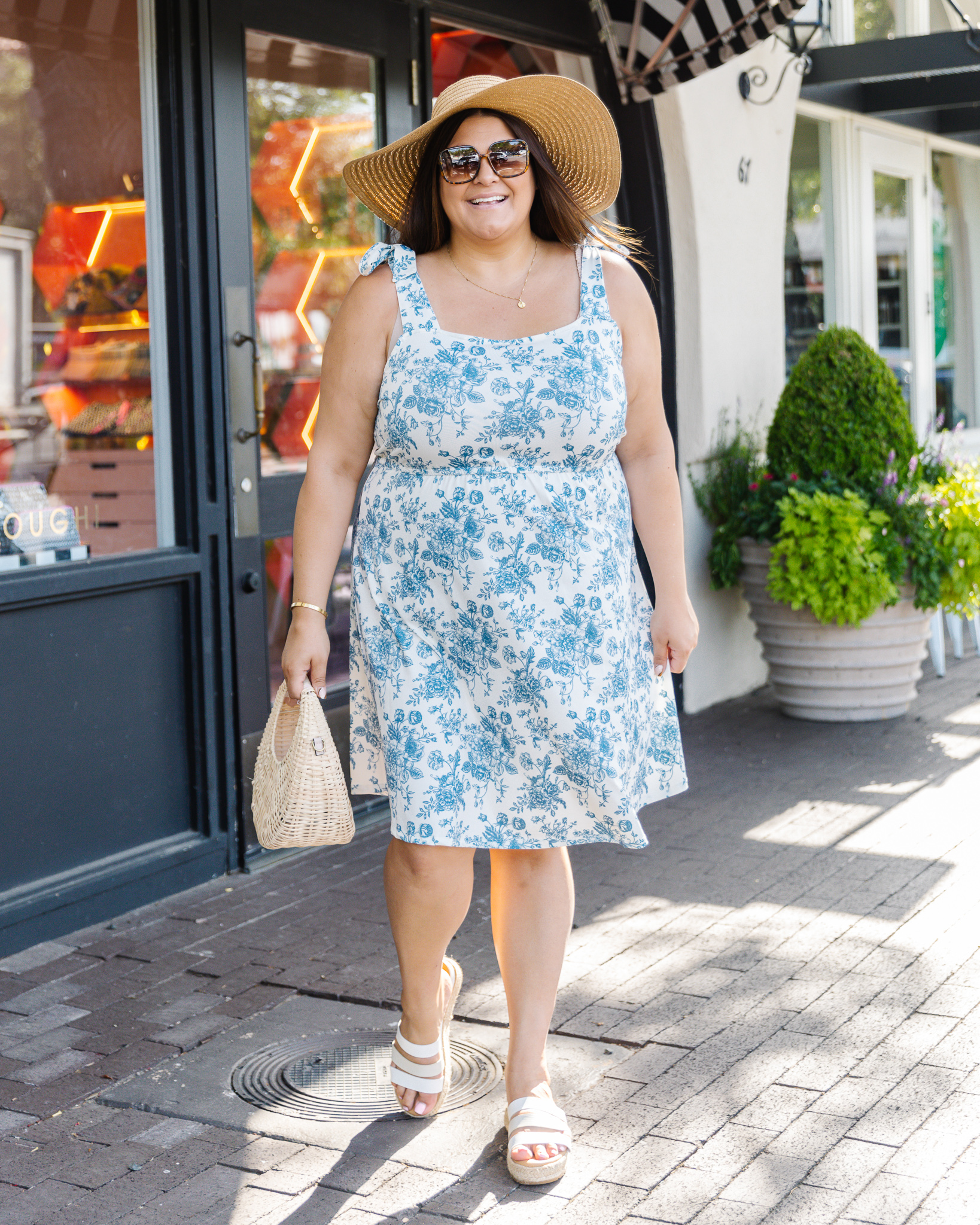 Shop The Looks

TUNIC MINI DRESSES
This eyelet mini dress has been a top seller and for good reason! The quality is so nice and the detail just really makes it pop. I own it in this color as well as the black and the white too.
This abstract print tunic dress totally reminds me of Greece! It's lightweight, flowy and on major sale right now too. And can we talk about how perfectly it pairs with these blue ribbon ankle wrap sandals?!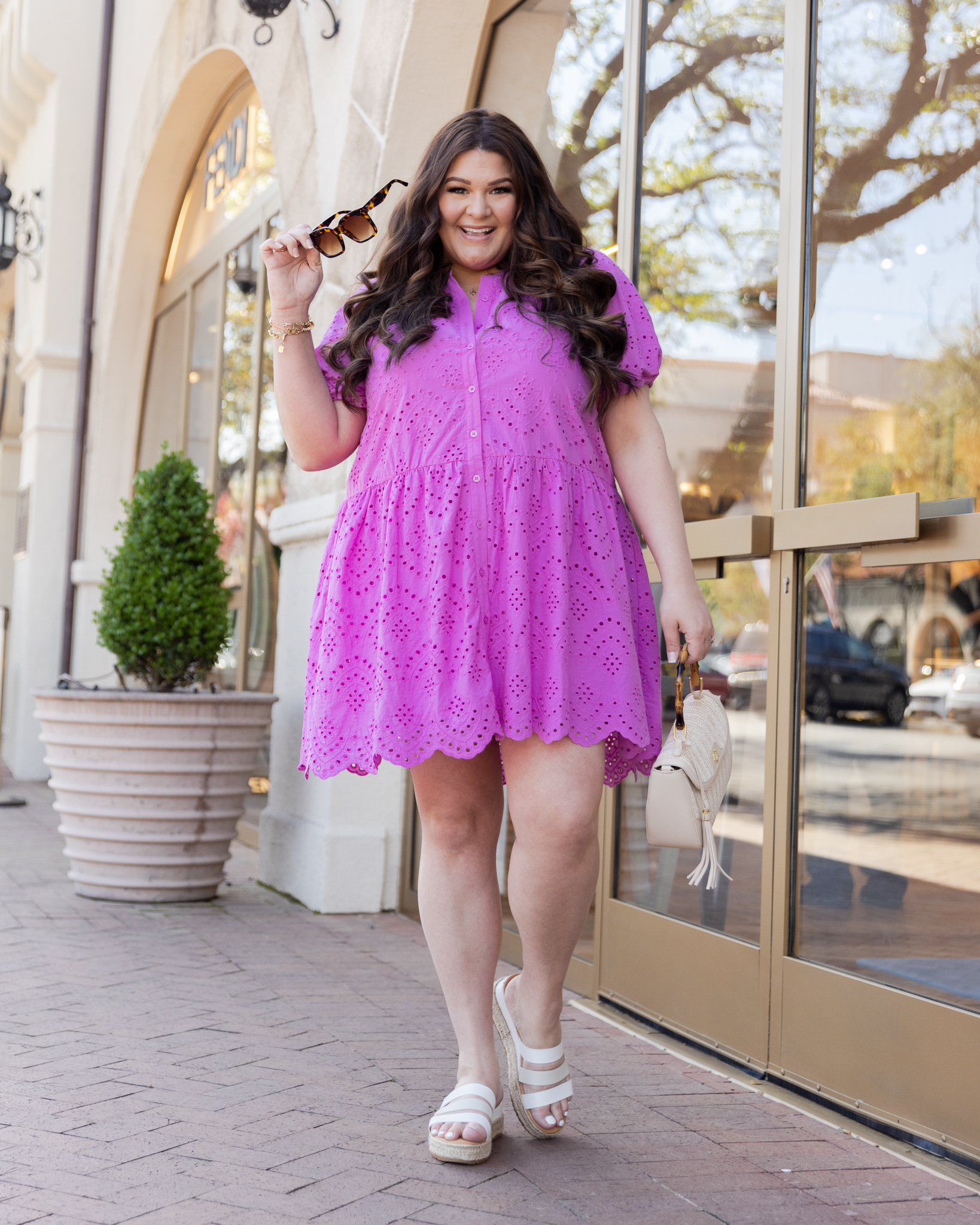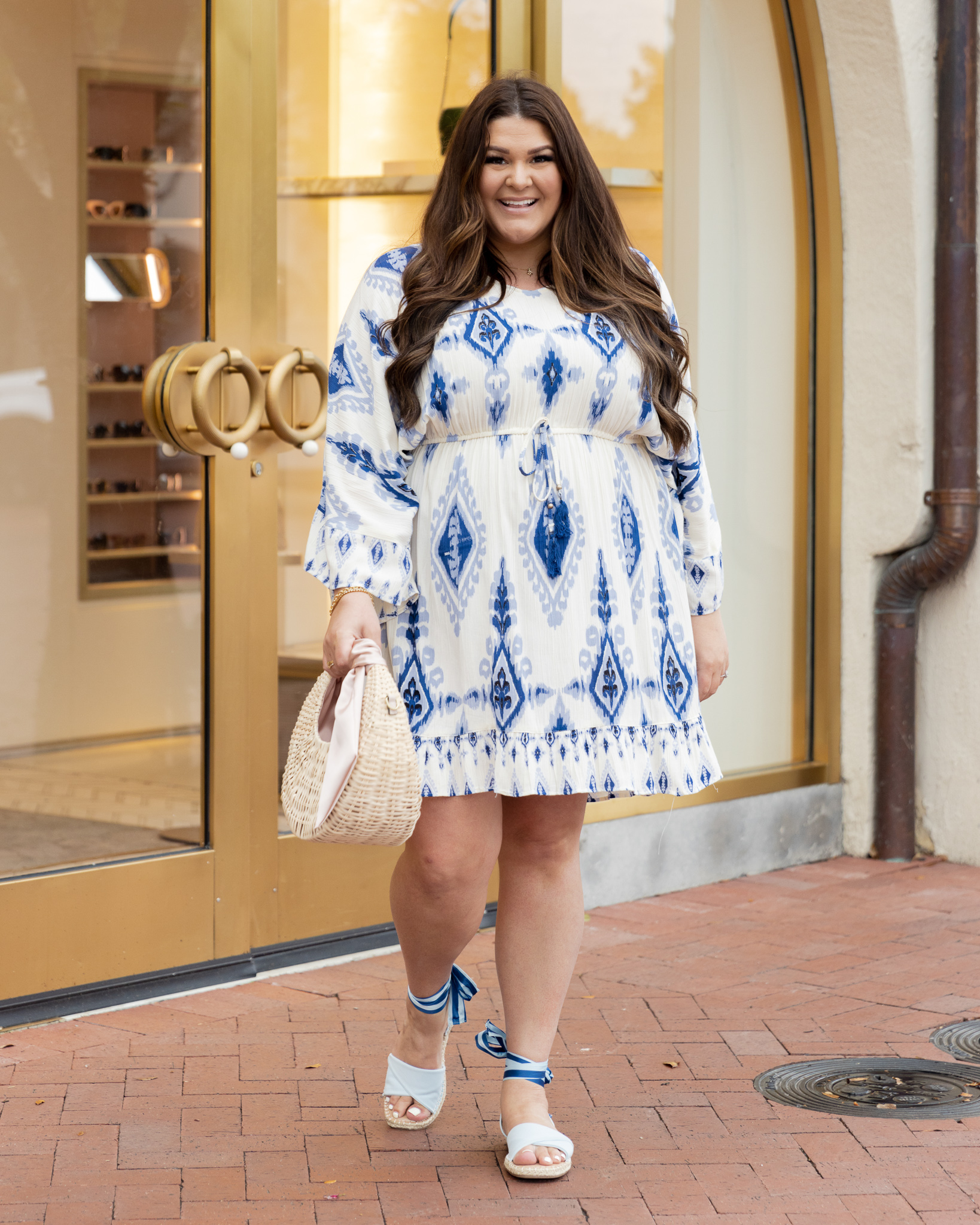 Shop The Looks

I hope today's post helped you find some dresses you will love and make you feel beautiful! Or maybe you just found some style inspiration for pieces you already own. Either way, I am so glad you're here! I truly believe you can be stylish at any size and love seeing my fellow curvy babes find their confidence through fashion.