I think we can all agree Amazon is the best thing EVER invented!
Ok, maybe not everyone is an Amazon addict like me but I mean where else can you buy clothing, shoes, accessories, home décor, groceries, electronics, furniture and more and have it shipped to your home in 2 days?!
I have something delivered from Amazon almost everyday! So I am here today to share with you some of my favorite items I have purchased.

AMAZON FASHION
As someone who shops on Amazon frequently I know their fashion can sometimes be hit or miss.
There are a lot of things I try that don't always work out but lately I have found a lot of items I love!
These dresses are one of those items I fell in love with the moment I took them out of the box. I mean look at them! Who wouldn't?
They both are under $40 and comes in tons of other colors!
The smocked top is super flattering and perfect for us bustier gals. I also love the adjustable tie straps!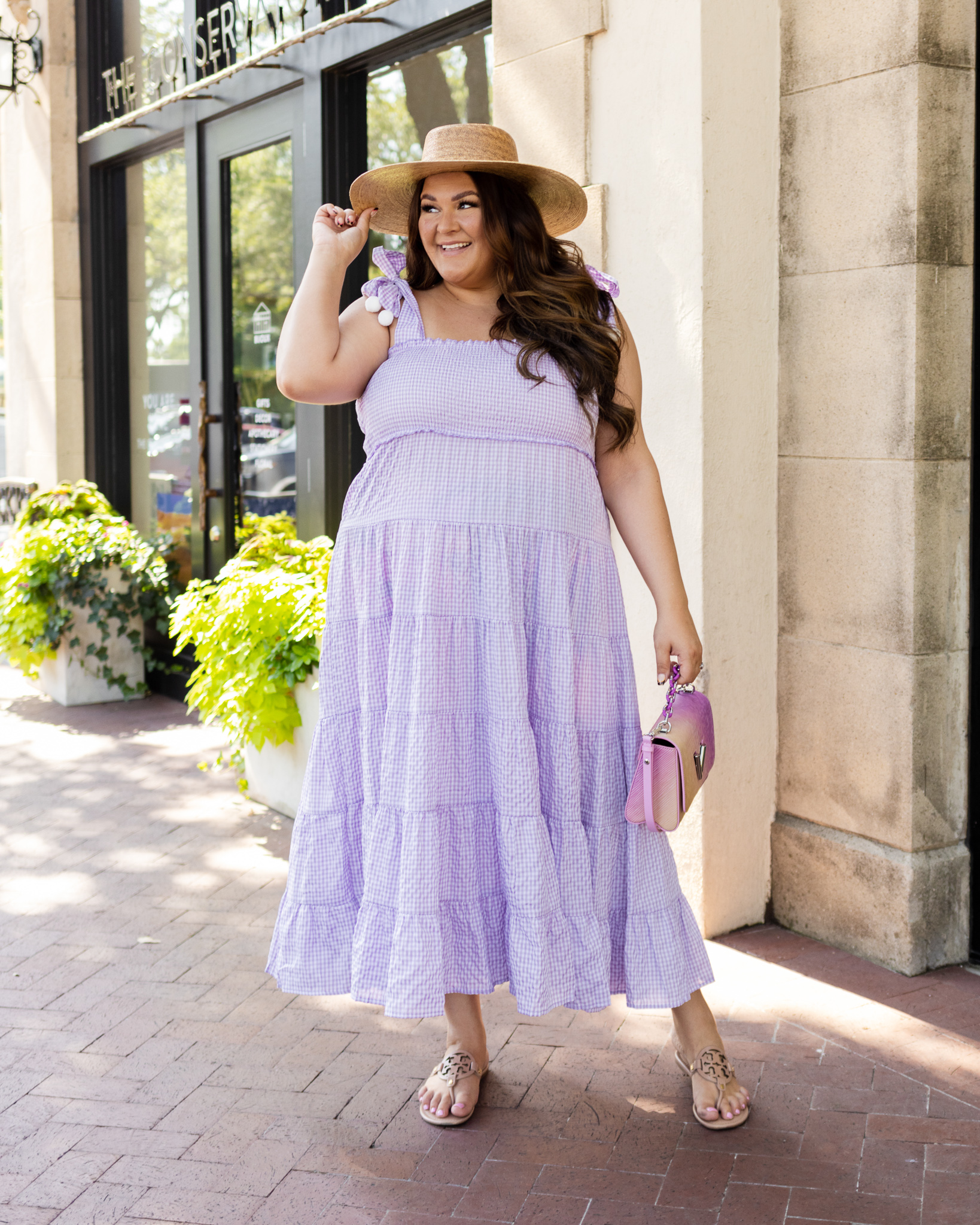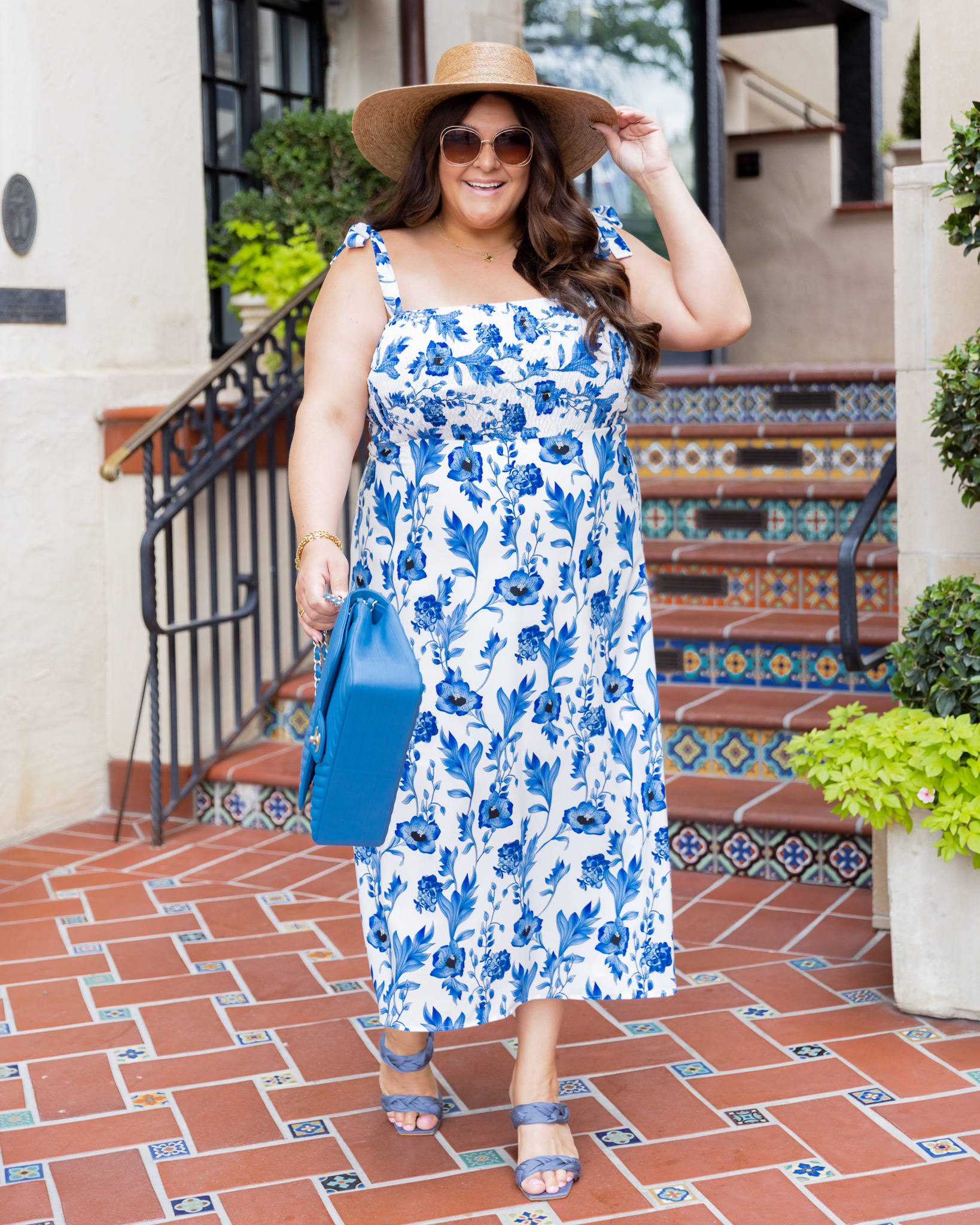 Shop The Looks

AMAZON SWIM
You guys are probably sick of me talking about this bikini by now but I am not kidding when I say I AM OBSESSED!
If you're new here and haven't heard about this magical bikini yet, buy it now and thank me later. (;
They are only $33 and perfect for all my curvy queens! They are super flattering, supportive enough for "the girls"… if you know what I mean and come in tons of colors!
I literally bought it in 8 different colors already that's how much I love them.
They are beautiful on their own but I like to pair mine with a cute coverup for a day at the beach or by the pool!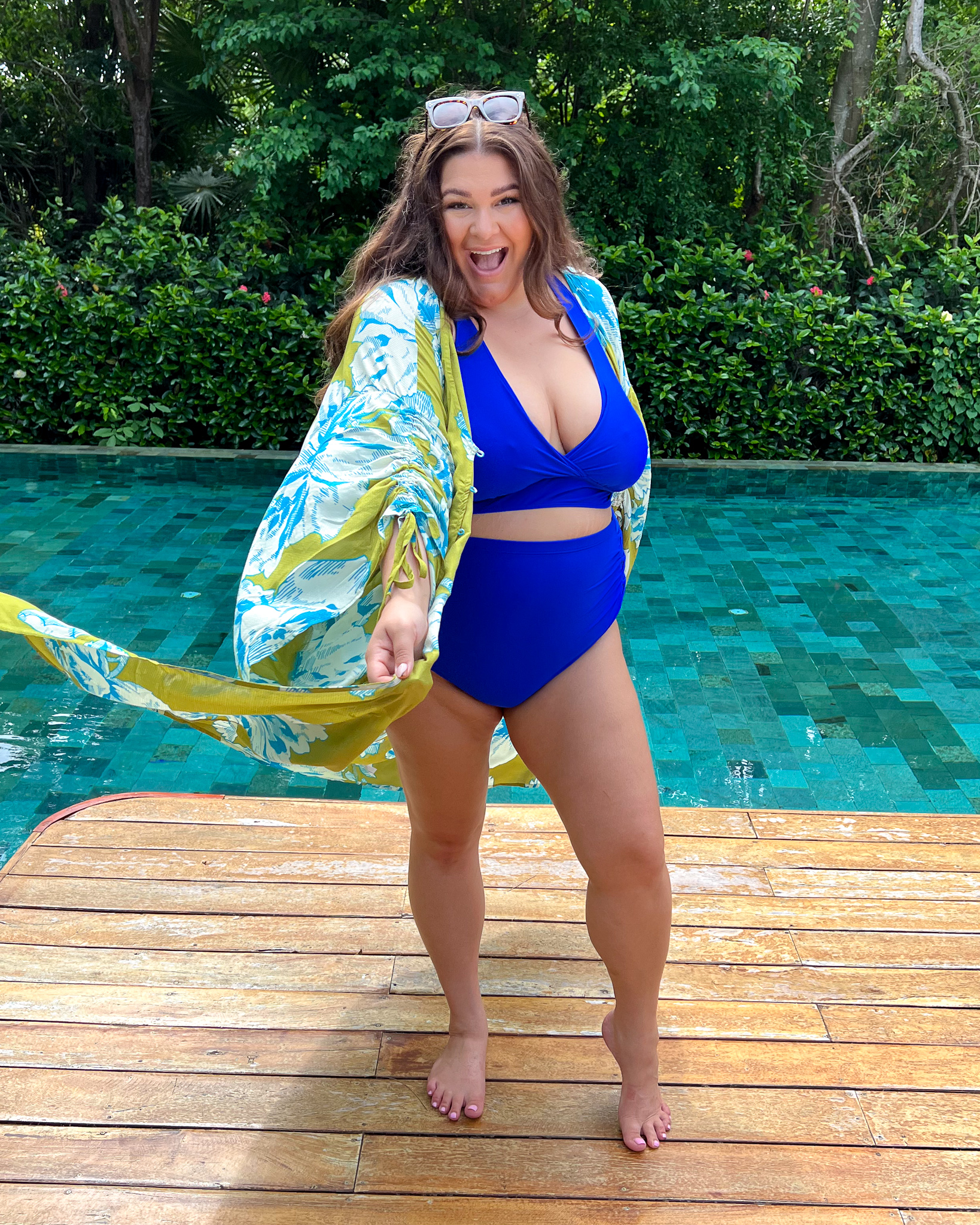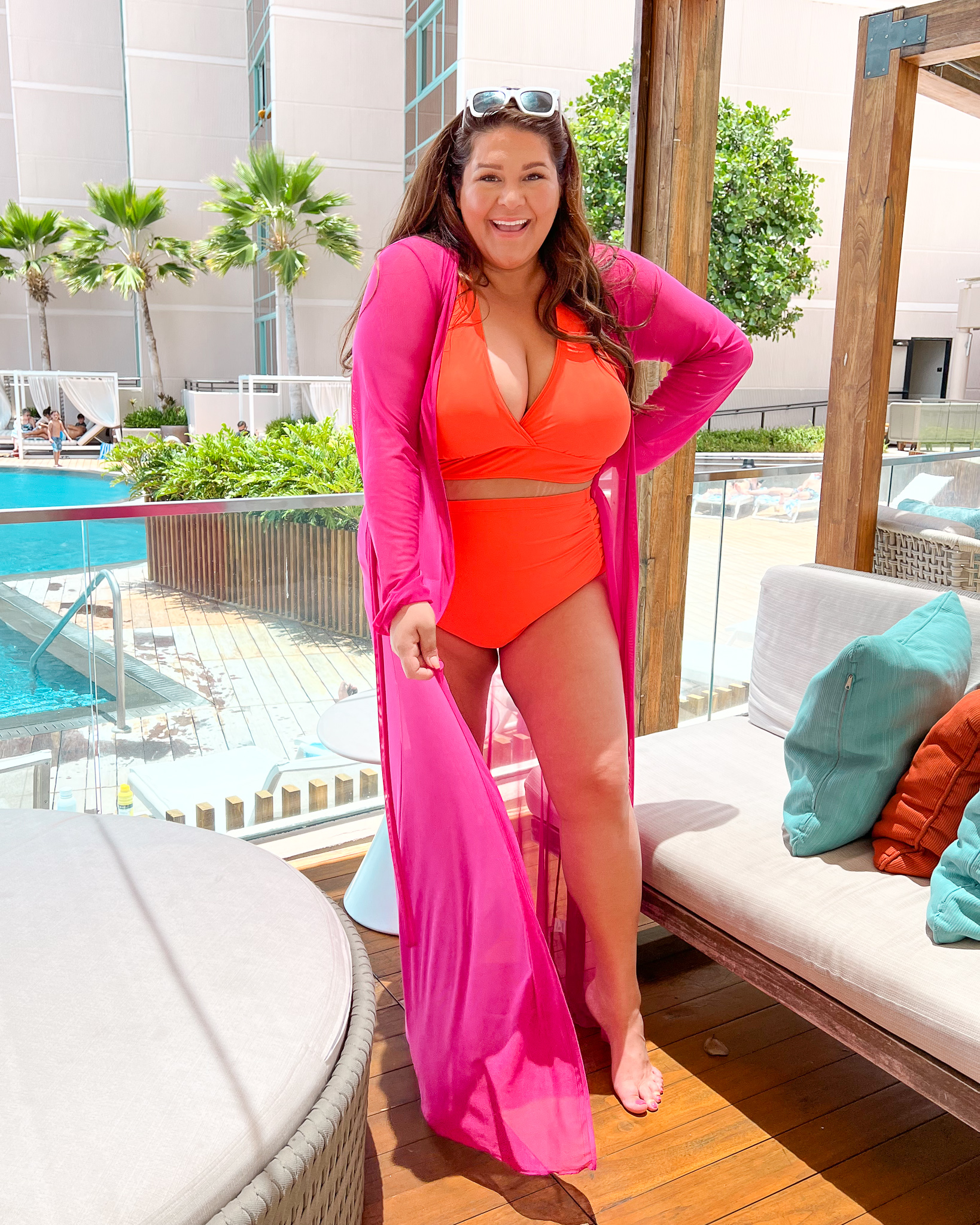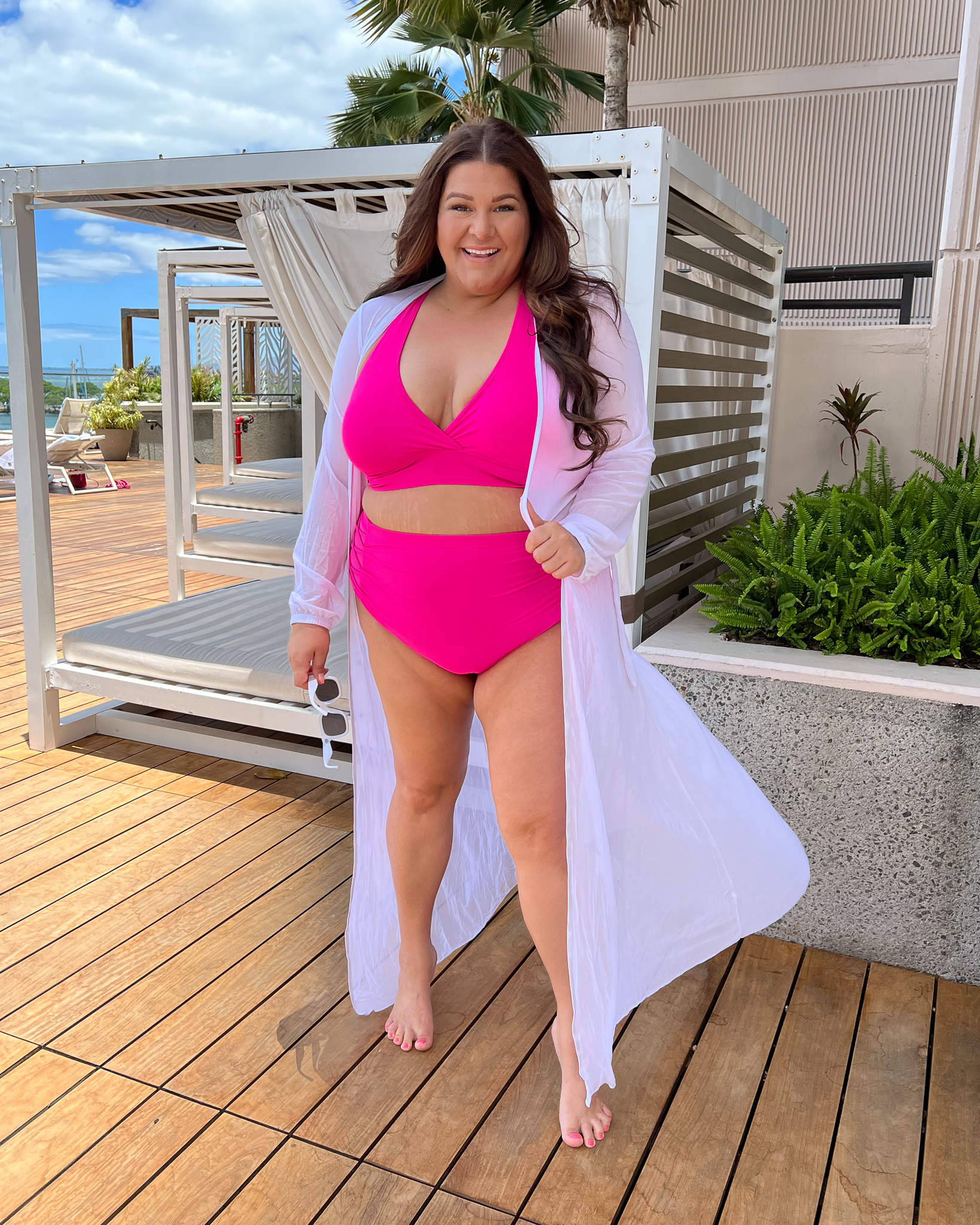 Shop The Looks

AMAZON SUNGLASSES
I love a good pair of designer  sunglasses but to be honest I am always afraid I am going to lose or break them!
 I recently went on a hunt for some more affordable sunglasses that I can take to the beach or out and about and not have to worry about them getting scratched or ruined.
I found a ton of really cute and affordable sunglasses and I have rounded up all my favorites for you!
If you're like me, and curious how they look on you can view my try on video!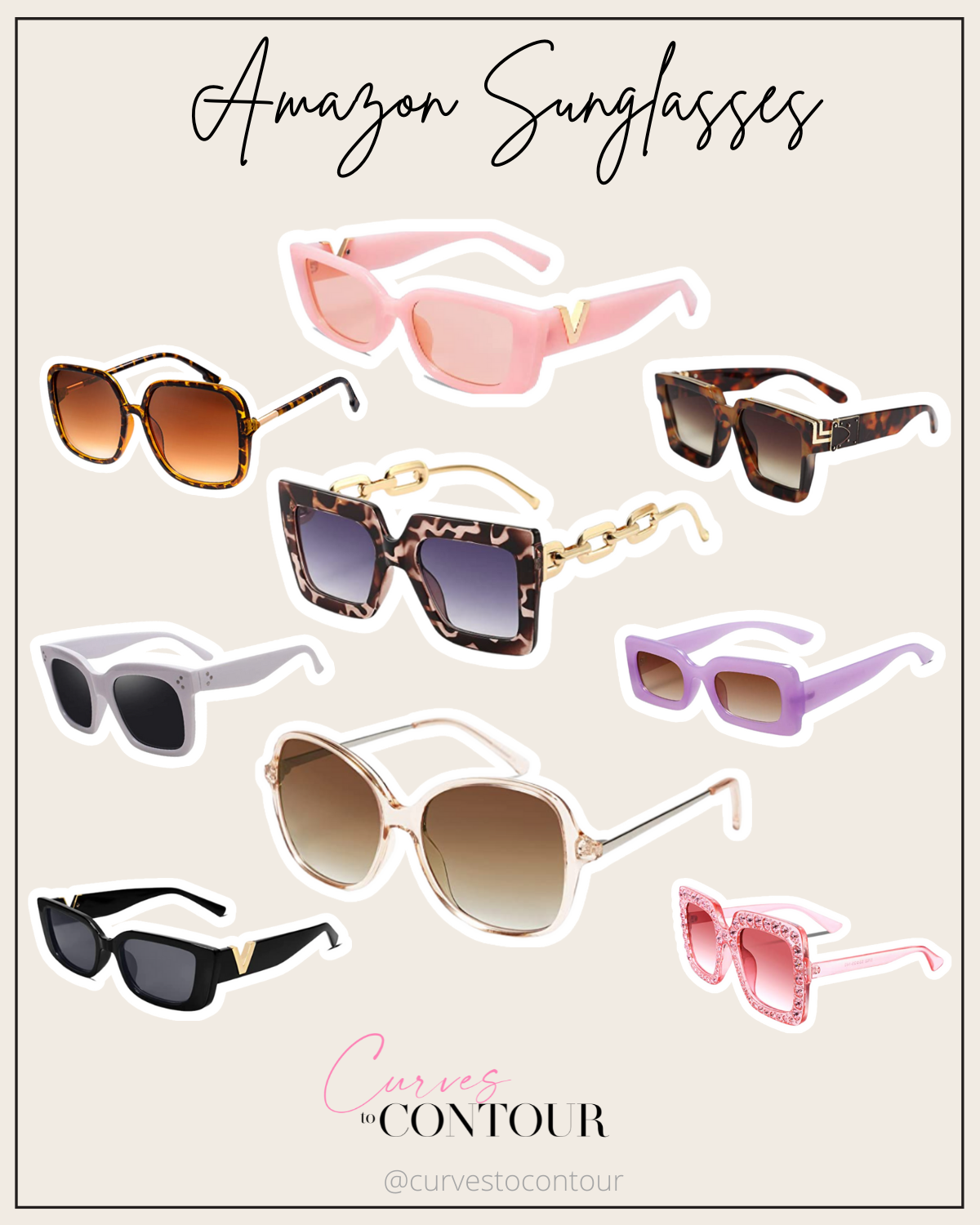 Shop The Looks

OTHER AMAZON FAVORITES
Those that know me, know that I am a huge homebody! Which means if I can buy it online and don't have to leave the house that's exactly what  I am going to do.
 I buy literally everything on Amazon. From fashion, to fitness, décor, groceries, electronics. You name it, I probably bought it on amazon!
I have rounded up a bunch of my favorite amazon items for you below.
If you love Amazon (or shopping) just as much as I do make sure to stay tuned and follow me on Instagram for more Amazon finds and favorites!