Just like many of you I am on a fitness journey to improve my health and better myself.
During this journey I have found what motivates me most is some cute new activewear and a hype playlist!
So if you're looking for some curvy girl approved activewear or just some new songs to add to your workout playlist, girl I got you!
CURVY ACTIVEWEAR
Dicks Sporting Goods has been my go to for activewear lately. They have tons of curvy friendly styles at affordable prices. I picked up this cute leopard set that also comes in pink and I am OBSESSED! The material is lightweight, comfortable, supportive and of course so so cute.
One of my other favorite outfits I picked up from there is this wrap tank and printed biker shorts! They both come in tons of fun colors and patterns which make it super easy and fun to mix and match pieces. I love it so much I also picked up the white wrap tank and black biker shorts!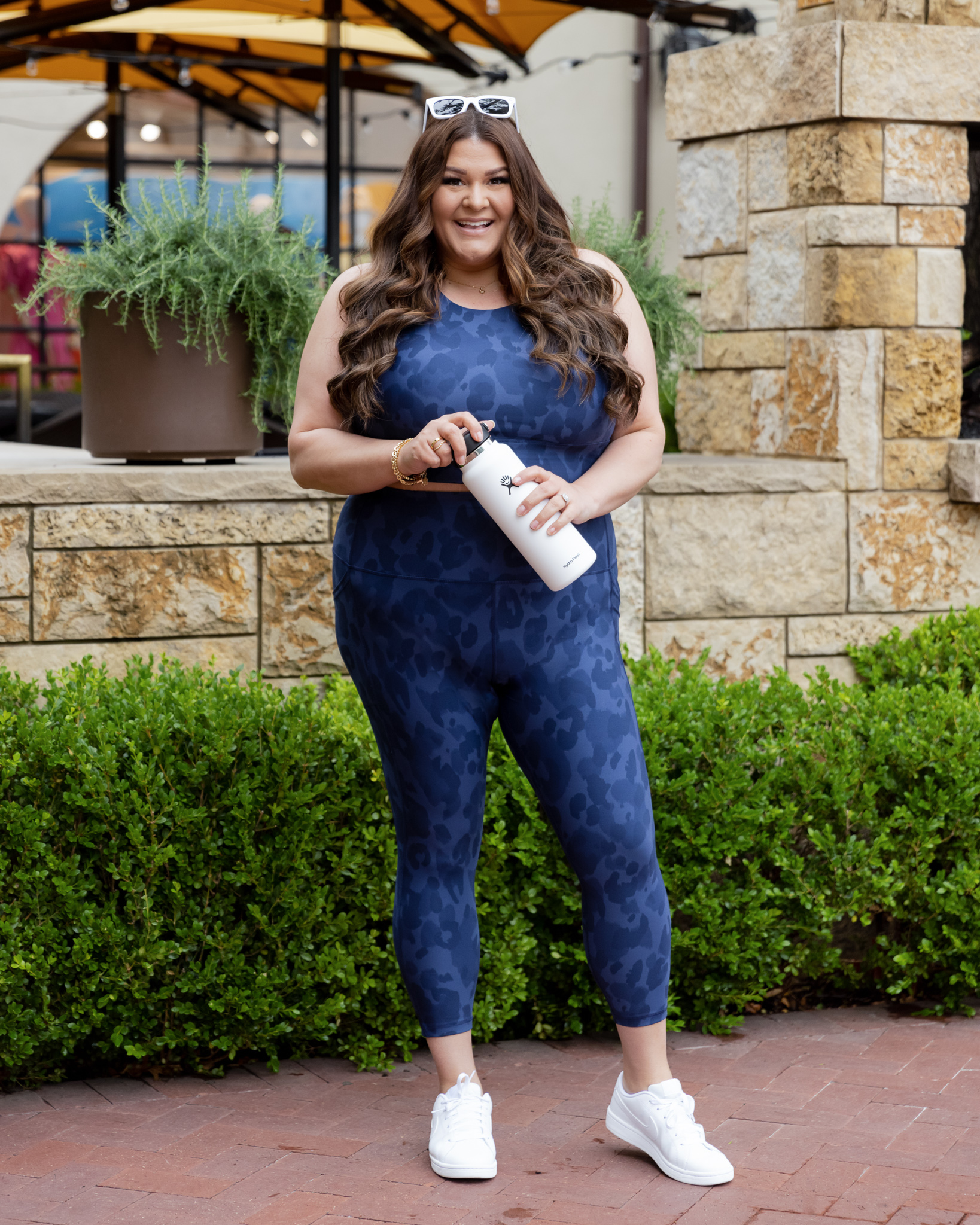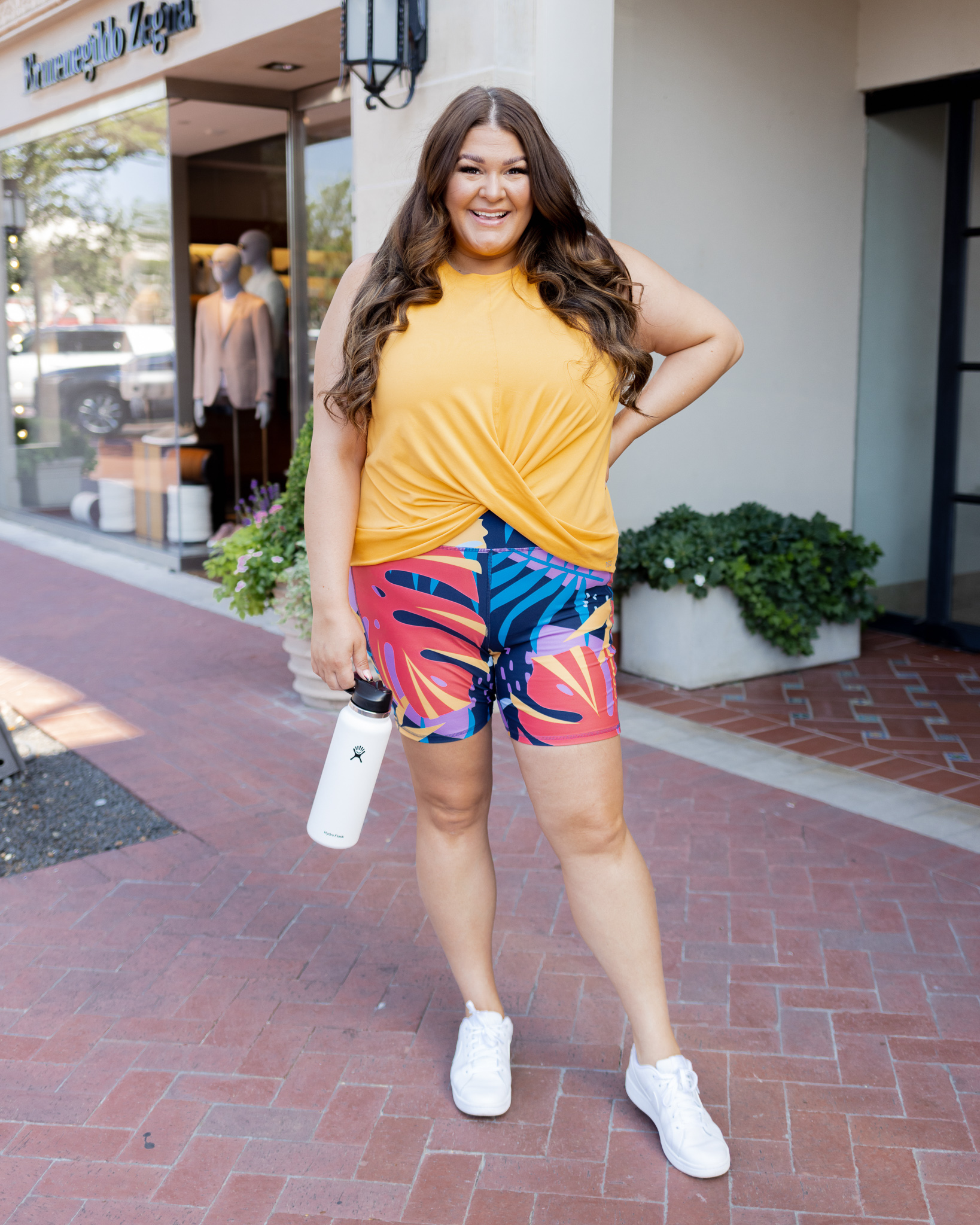 HOT GIRL WALK
If you follow me on Instagram you have probably heard me talk about my hot girl walks a time or two. If you're new here or have never heard of a hot girl walk stay tunes and I will explain.
A hot girl walk is really just a walk where you put on some cute activewear, some good music and strut your stuff either through your neighborhood or on the treadmill. I like to go outside for my walks when the weather allows but the Texas heat isn't always my friend so on those really hot summer days I usually do my hot girl walks on my Peloton. For me personally, calling it a Hot Girl Walk hypes me up a little bit more than just saying I am going on a walk.
Here are some more of my "hot girl walk" outfits!
This black skort is soo cute and I got soo many compliments on it while walking through my neighborhood. I paired it with this sports bra and these leopard Nikes.
Another favorite outfit of mine is these zebra leggings that I paired with a black tank, cropped hoodie and some black running shoes.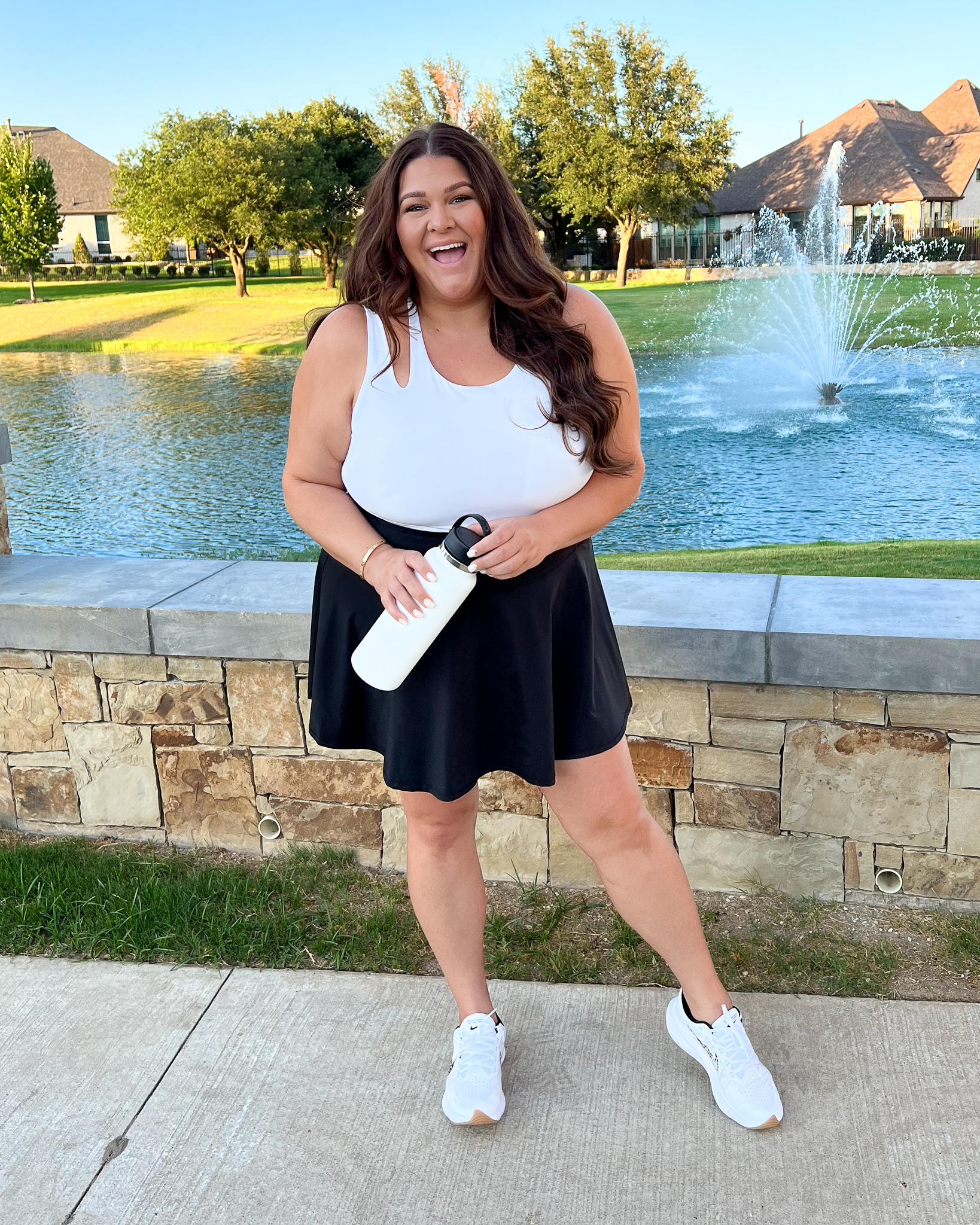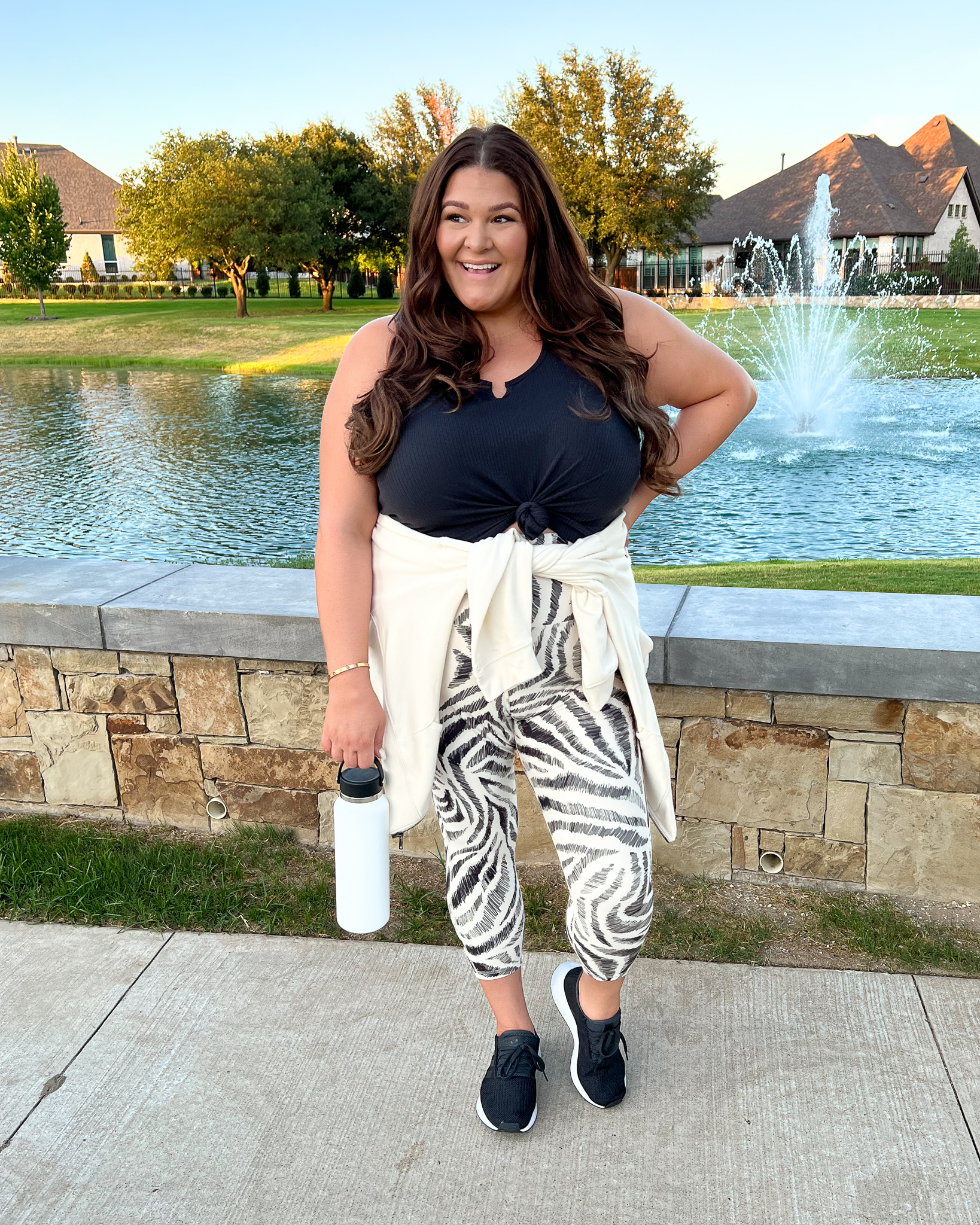 HYPE GIRL PLAYLIST
One of the most important things anyone on a fitness journey needs is a great playlist!  There are tons of workout playlists on Spotify you can follow or you can create your own. I curated my own "Hot Girl Walk" playlist with all my favorite songs that get me hype during my workouts or on my walks. I love a lot of different genres of music so there is everything from Rap to Pop to Country on my playlist. But you can add whatever songs motivate you and are going to help you push through your workout.
You can listen to my Spotify playlist here.
Now you're ready to put in your headphones, grab your water bottle and head out for your hot girl walk (or workout)!