Summer is coming to an end but now is the perfect time to score some cute pieces for next year at a great price! Old navy has a bunch of their summer items on sale and you can get an extra 20% off at checkout.

KNIT TANK & DRESS
This knit dress that I picked up is such a gorgeous summer piece. It comes in other colors and is on sale for $25 right now. I styled it with my favorite Dolce Vita Heels, a summer hat and tote but you can also wear it as a swimsuit coverup! It's not lined so if you're wearing it as a dress you will want to make sure you wear a slip or bodysuit underneath. You can find the cami bodysuit I am wearing underneath mine here.
I also picked up this this knit crop that pairs perfectly with shorts! I am wearing the Spice color but it also comes in cream and black and is only $13.50 at checkout!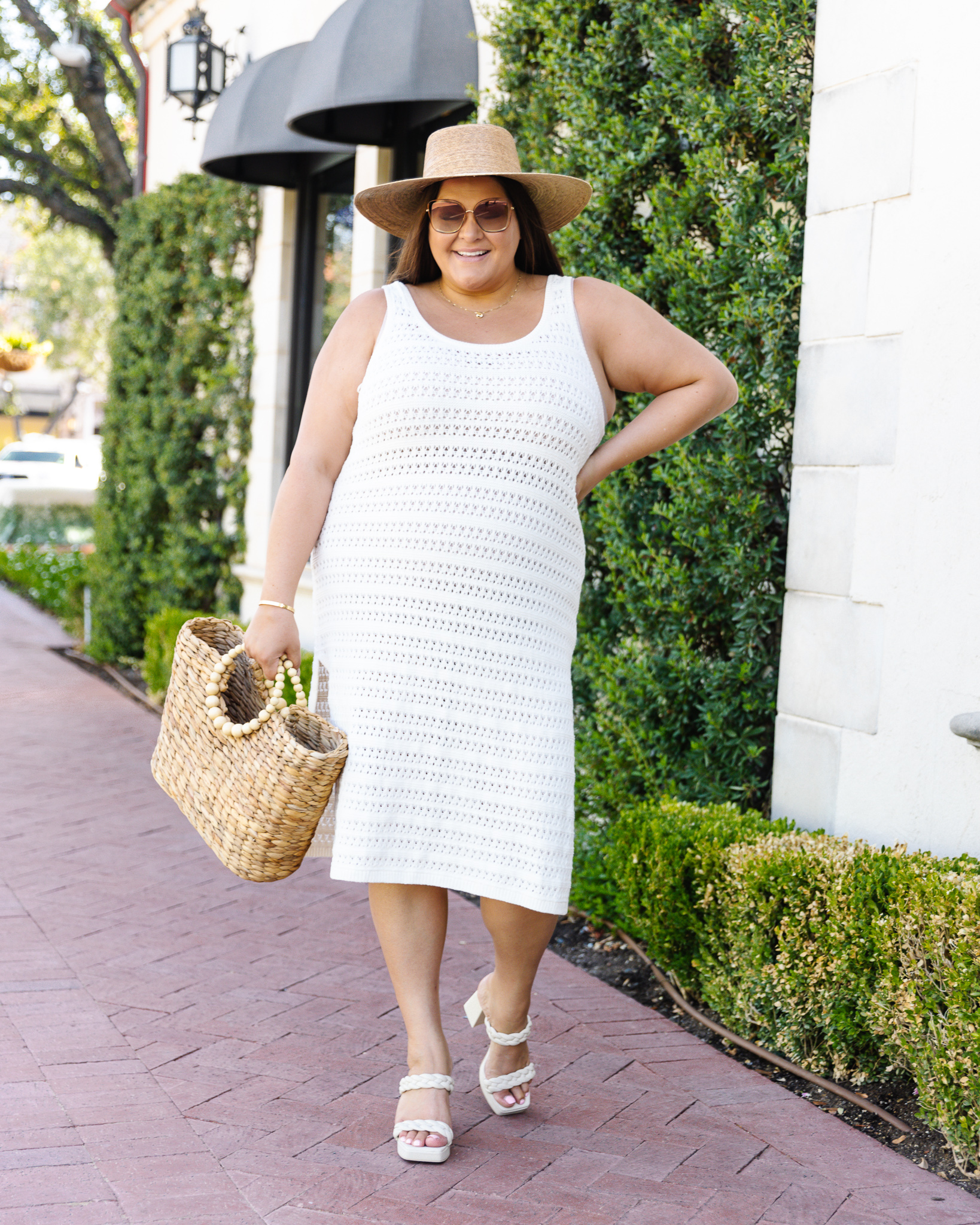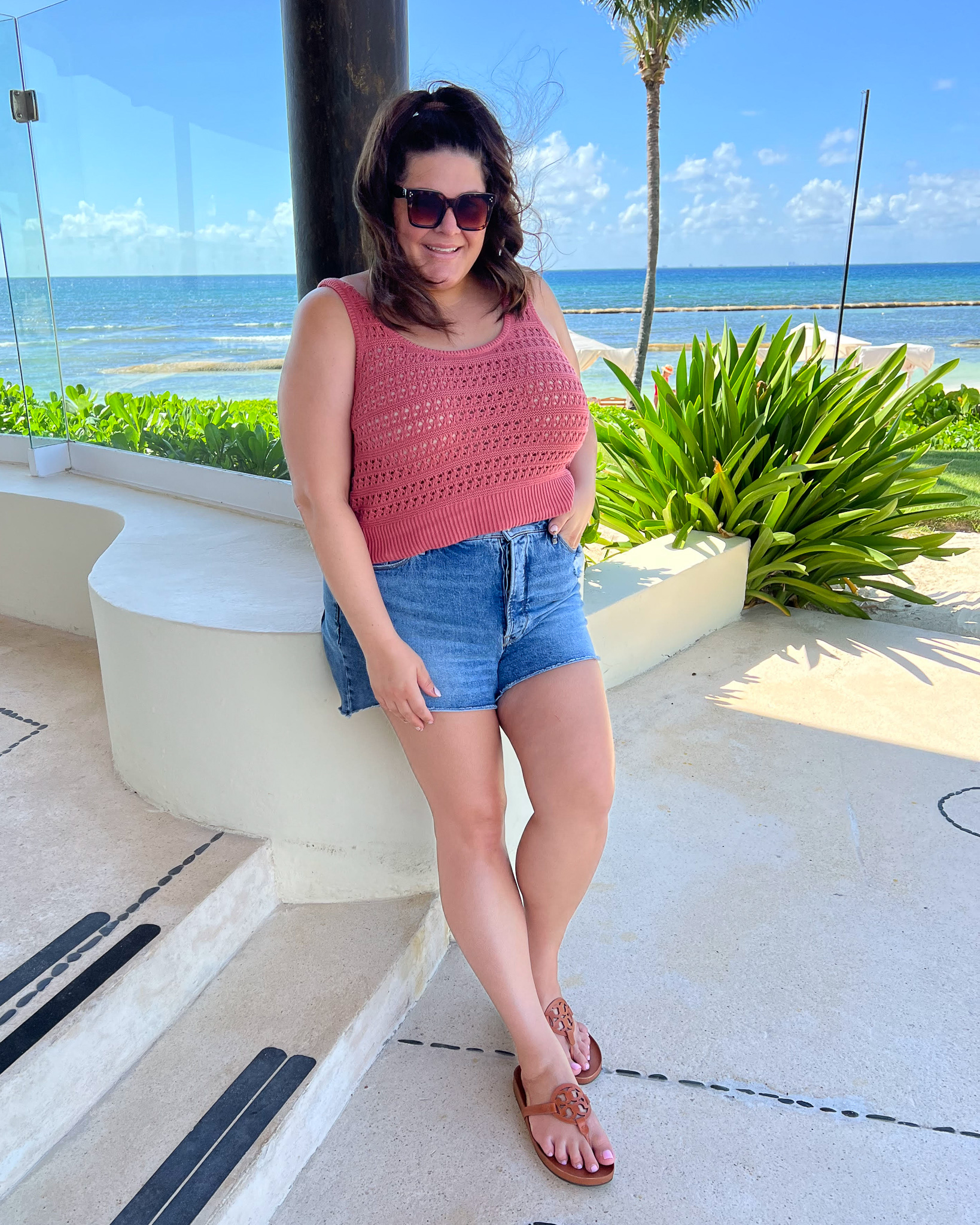 Shop The Looks

SUMMERTIME DRESSES
If you know me, then you know I'm a dress girl through and through! Mini, midi, maxi doesn't matter I just love how easy it is to style a dress. I placed a huge Old Navy order Before my trip to Hawaii and here are just a few of the dresses I picked up.
If you have been following me on Instagram then you know I have been loving bold colors and fun prints all summer long so I was excited to find these cute midi dresses. I wore them with my favorite Tory Burch sandals and added a belt at the waist to give it a little more structure. If bold prints are not really your thing they also have tons of really great basic dresses in fun summer colors and also some neutrals.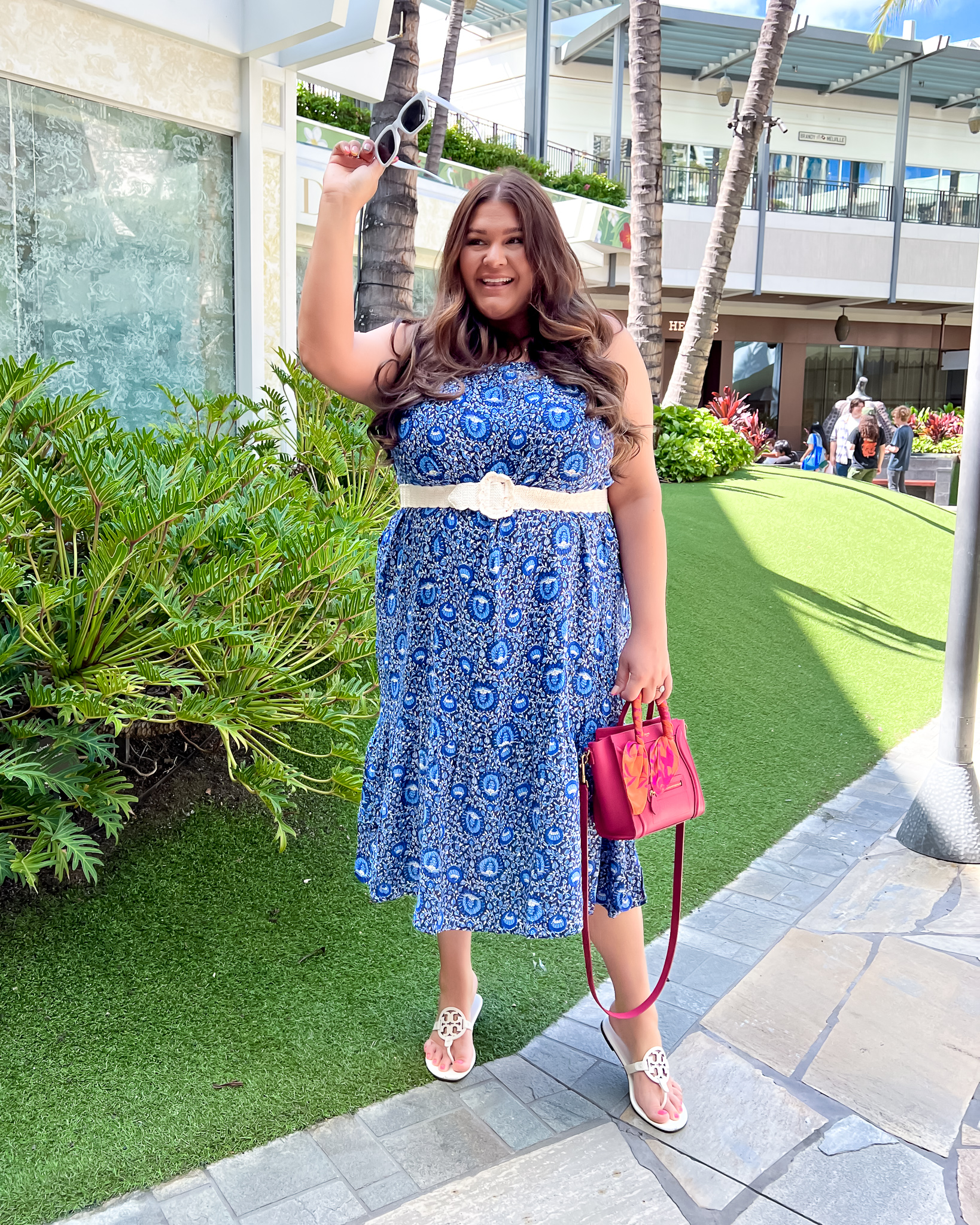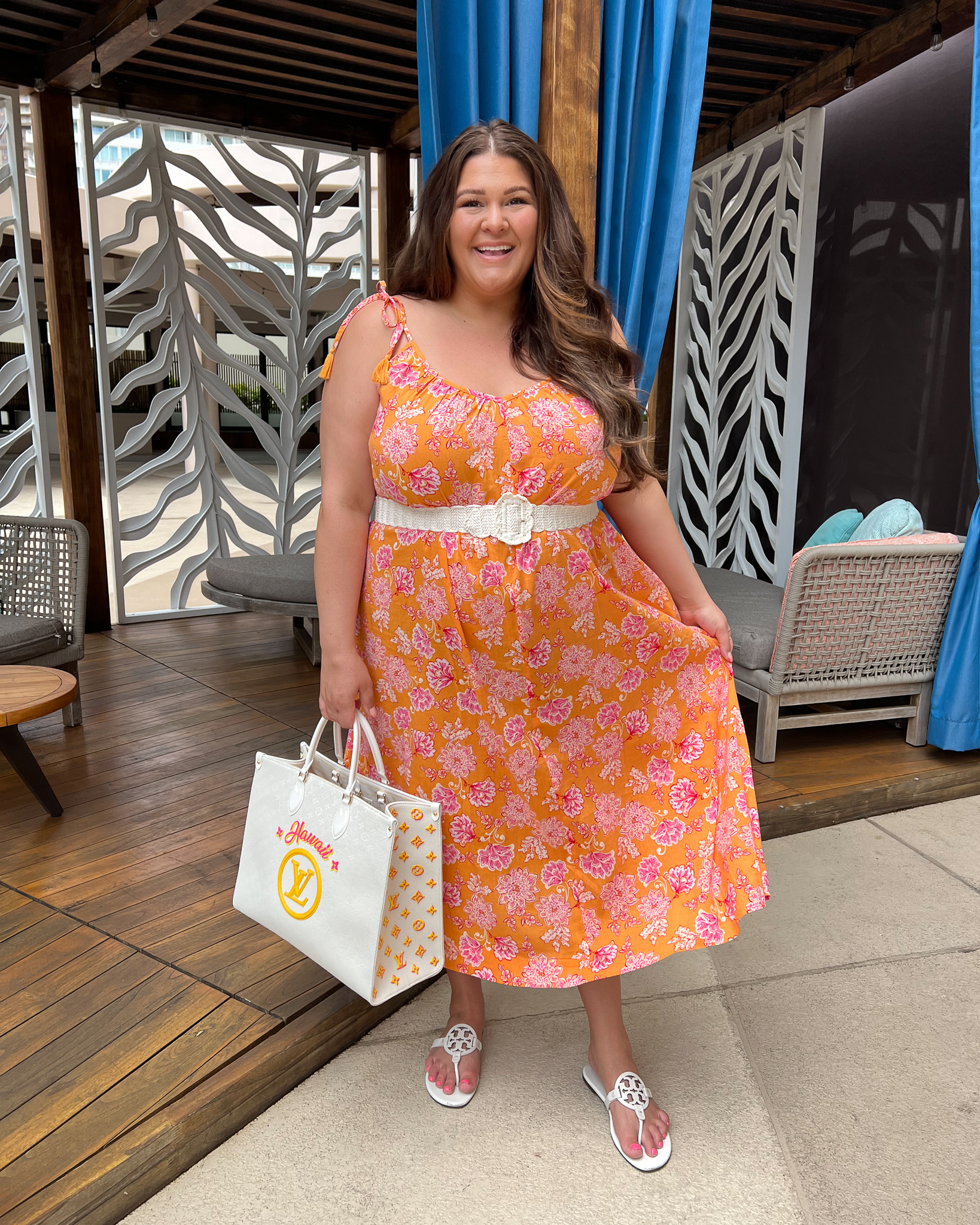 Shop The Looks

CURVY APPROVED BODYSUIT
This $25 bodysuit may just be me favorite purchase of the season! I have been wearing and talking about them ALL summer long, but you guys, the hype is real!  I even turned my sister on to them and she is obsessed too. She literally called me and said "Why didn't you tell me I needed the Old Navy bodysuits!? They are amazing!"
They are soft, stretchy and the thick straps make it easy to cover up even the most stubborn bra straps. They also come in a bunch of colors and when I tell you you're going to want more…just trust me. I already purchased back ups of my favorite colors, you know…just in case lol.
I wore them with shorts and lightweight layering pieces all summer long but you can easily transition these to fall by wearing them with a blazer, cardigan, denim or leather jacket and your favorite pair of jeans!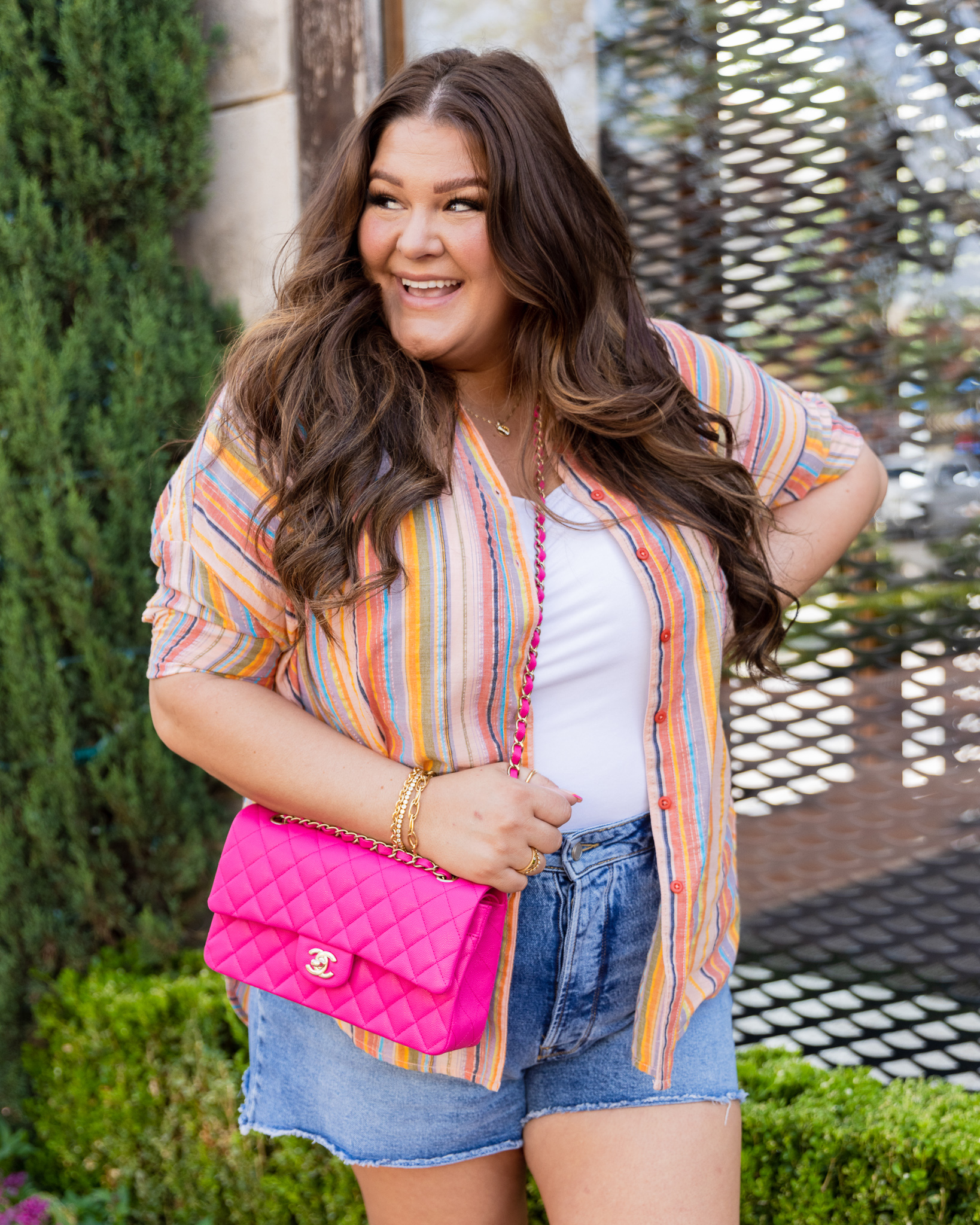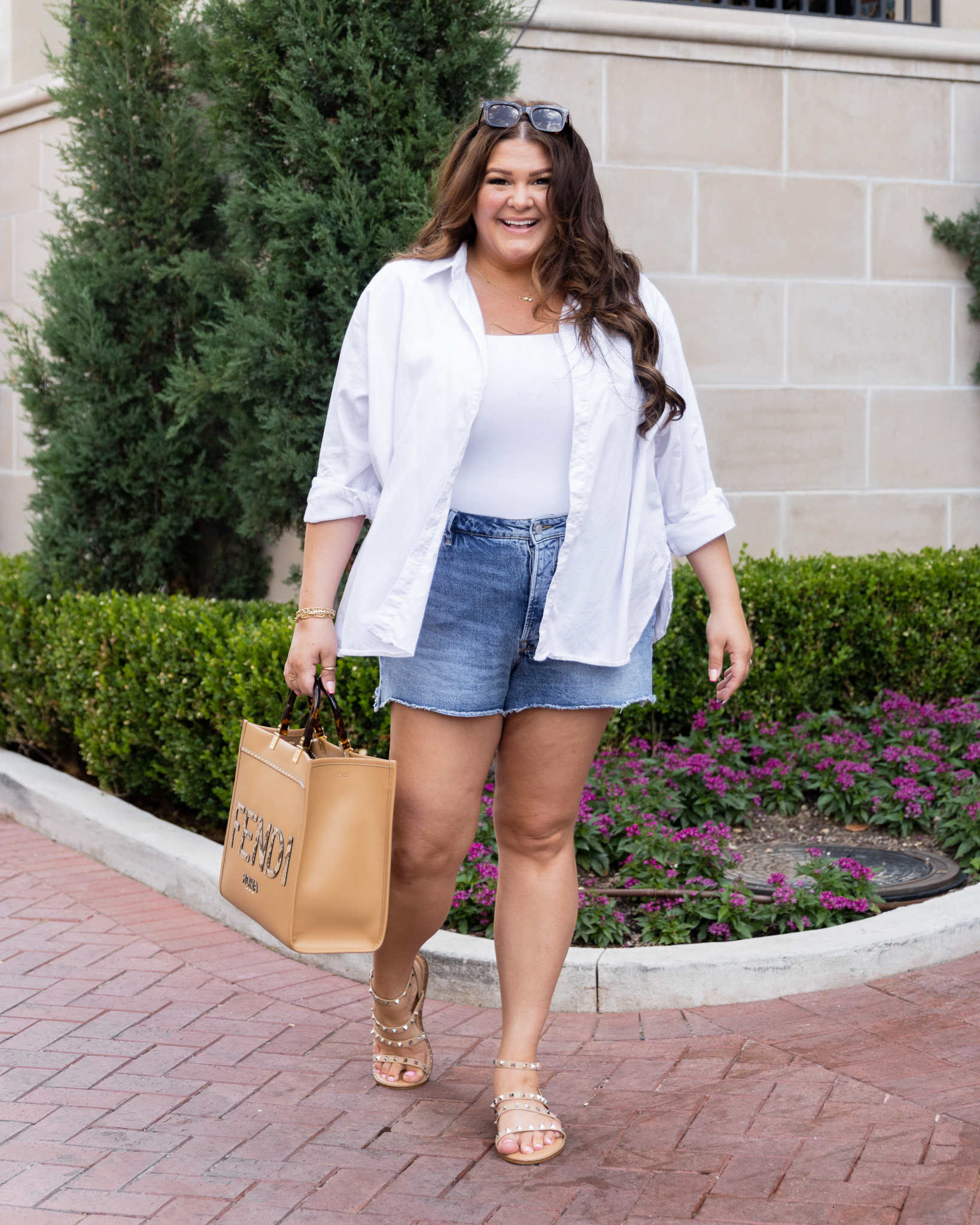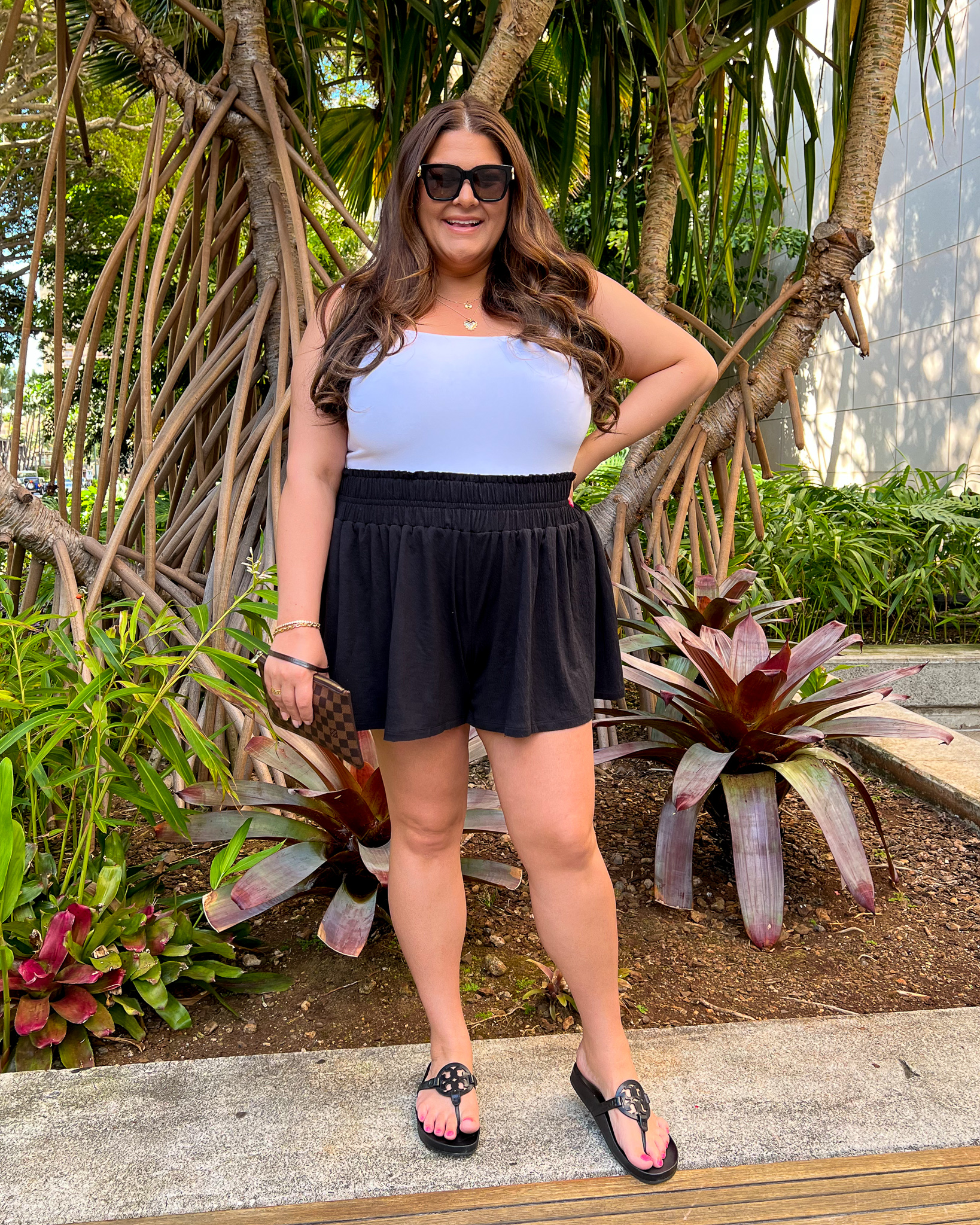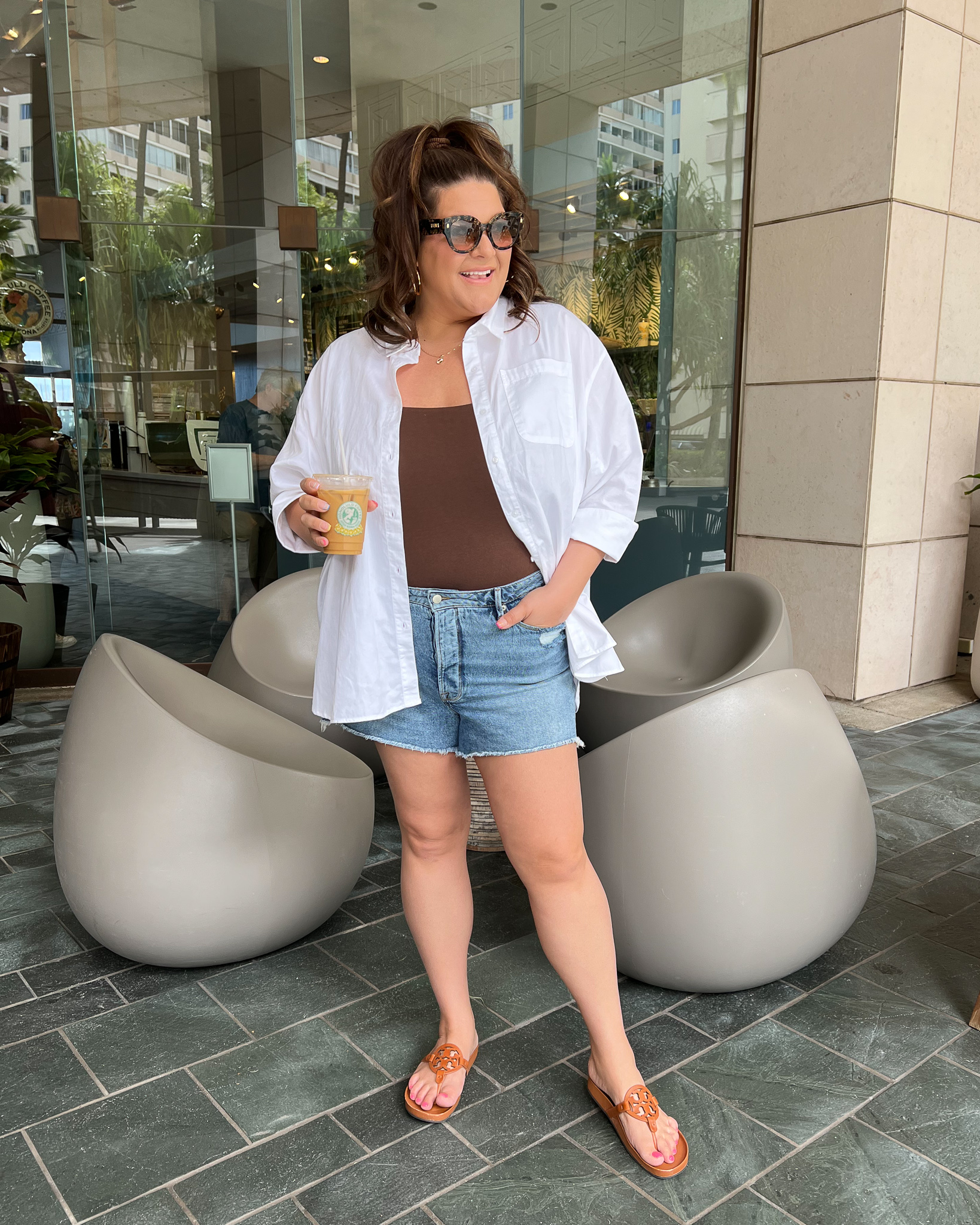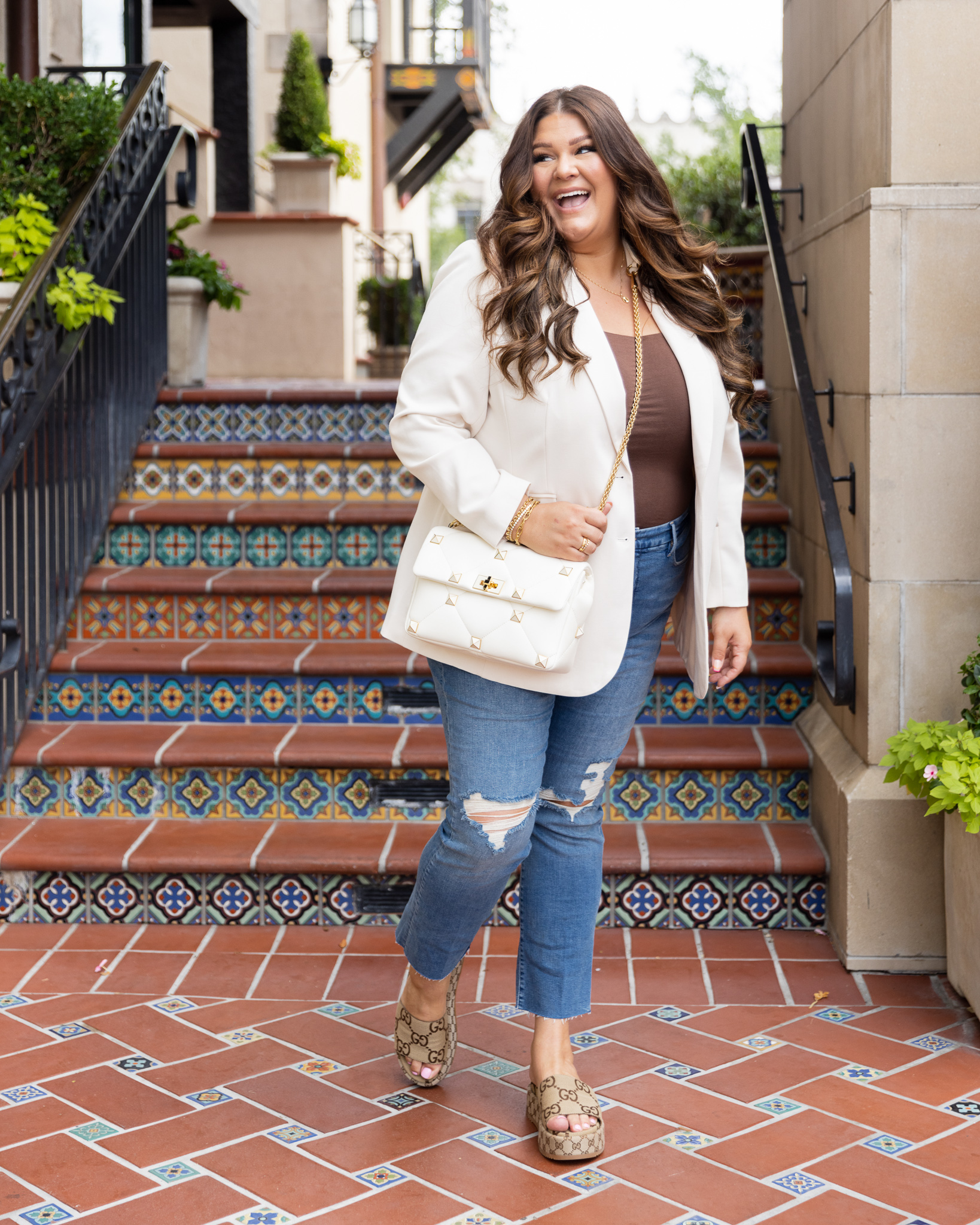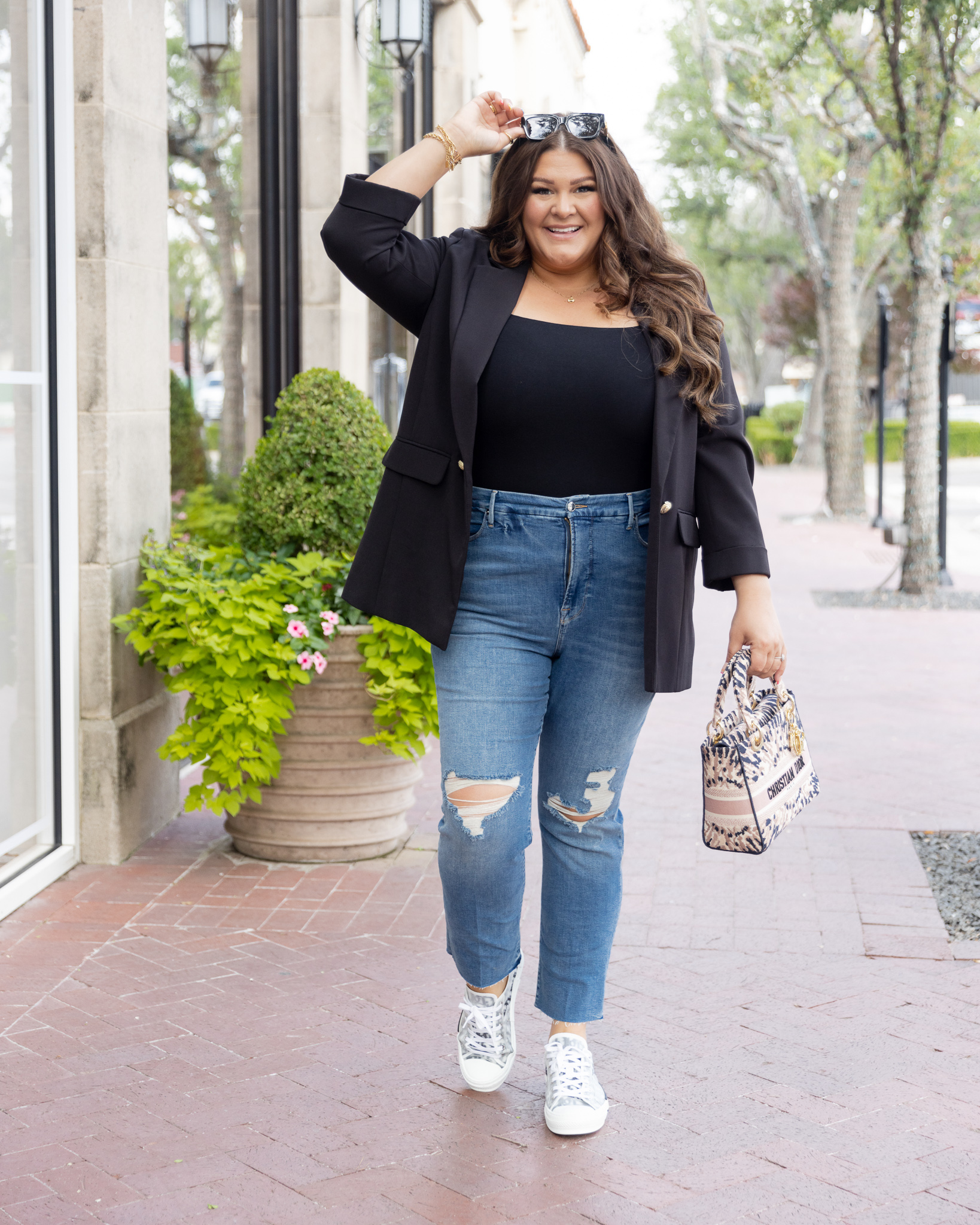 Shop The Looks

I am not sure how long these items will be on sale or in stock so run, don't walk and grab a bodysuit…or 3!
and make sure to follow me on Instagram for more curvy girl fashion, tips & tricks.