Fall fashion is forever one of my favorite seasons to dress for. The leggings, sweaters, denim and of course, let's not forget the shoes! But here's the thing about me, I will not sacrifice comfort over style. Especially not when brands like Aerosoles exist. Tons of gorgeous styles that are all insanely comfortable! I grabbed several new styles for the season so today I wanted to share how I style them.
Let's kick things off with a classic boot. These Brenna Black Croco Boots are the ultimate fall staple. Wether its over leggings, paired with a dress or a great pair of jeans, you can never go wrong with a black boot. The Brenna's feature a built in wedge with the signature diamond flex soles for grip and comfort. And can we talk about how stunning the croc texture on them is?! I wanted to go super classic with this look and opted for a faux leather legging and neutral striped cardigan to tie in the trim color from the shoe. Also, 10/10 on comfort – I wore these for over 12 hours one day and my feet felt great.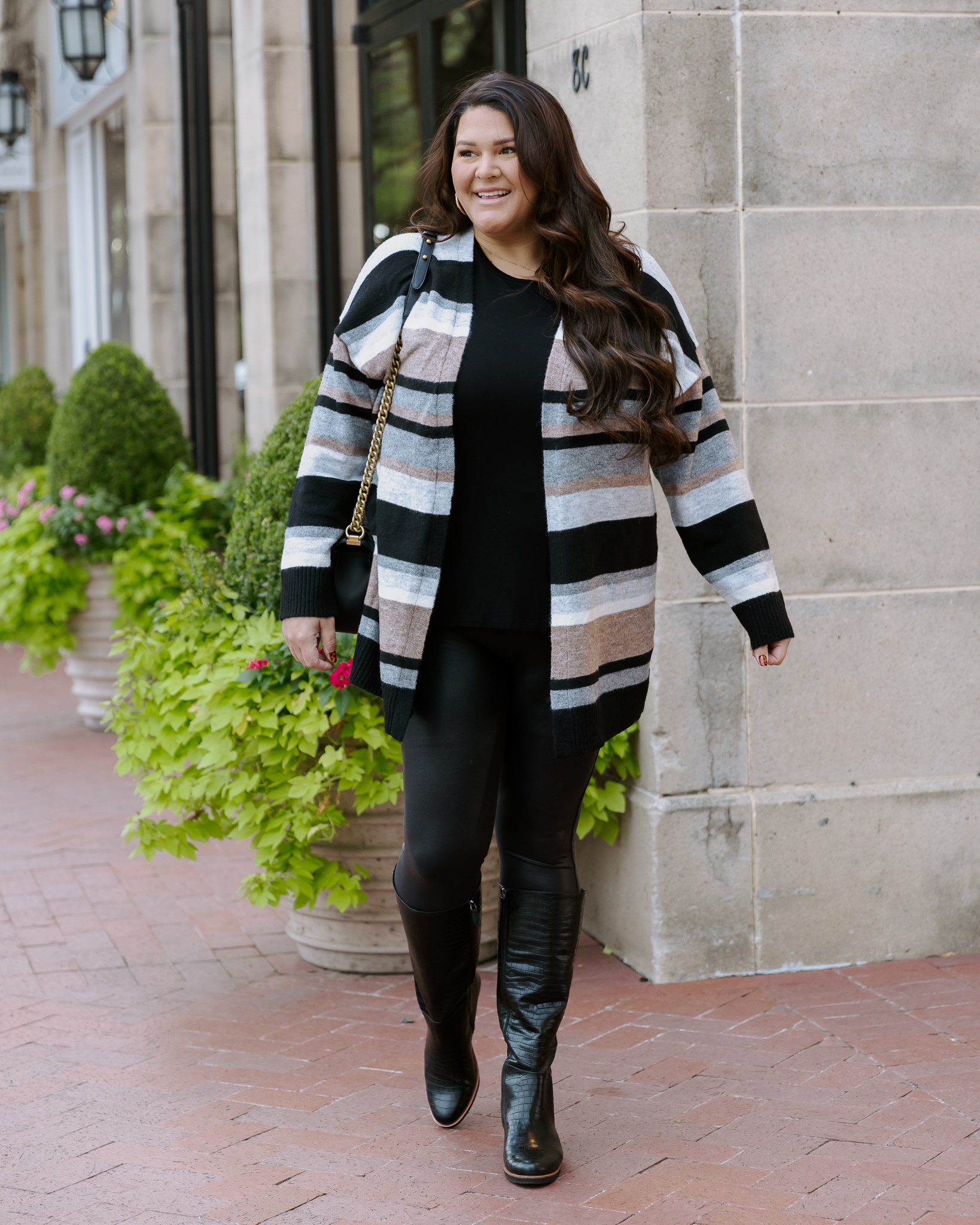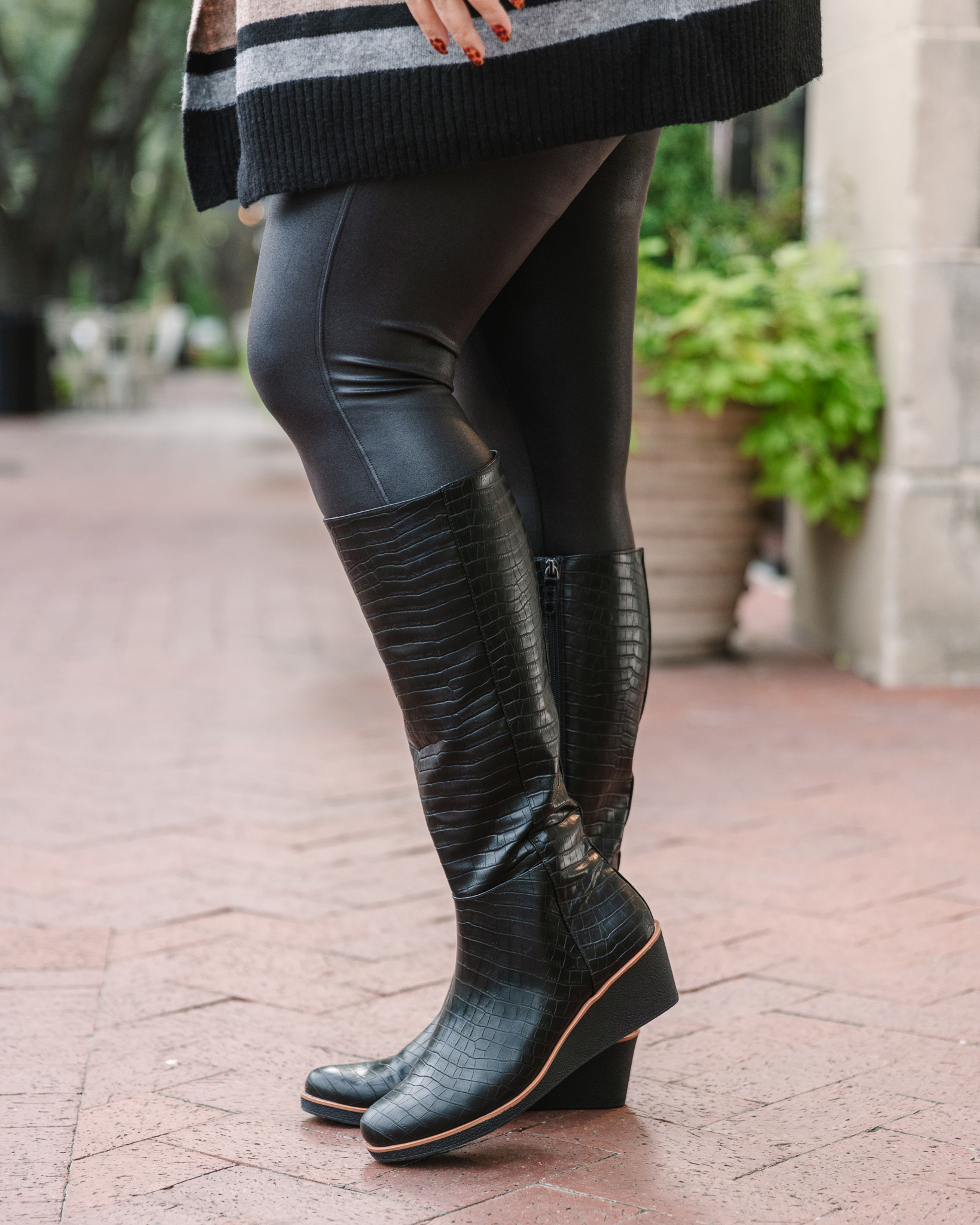 Loafer's get a bad wrap in my opinion – but when done right, they can be *chefs kiss*! I saw these Ulla Loafers in White Croco Leather and it was love at first sight. The color, the texture, the midi heel, all perfection. I instantly knew I wanted to go a little more preppy with this outfit. I grabbed some vegan leather pants, a black bodysuit and a black & white houndstooth blazer to finish off the look. Cute, classic and oh so comfortable!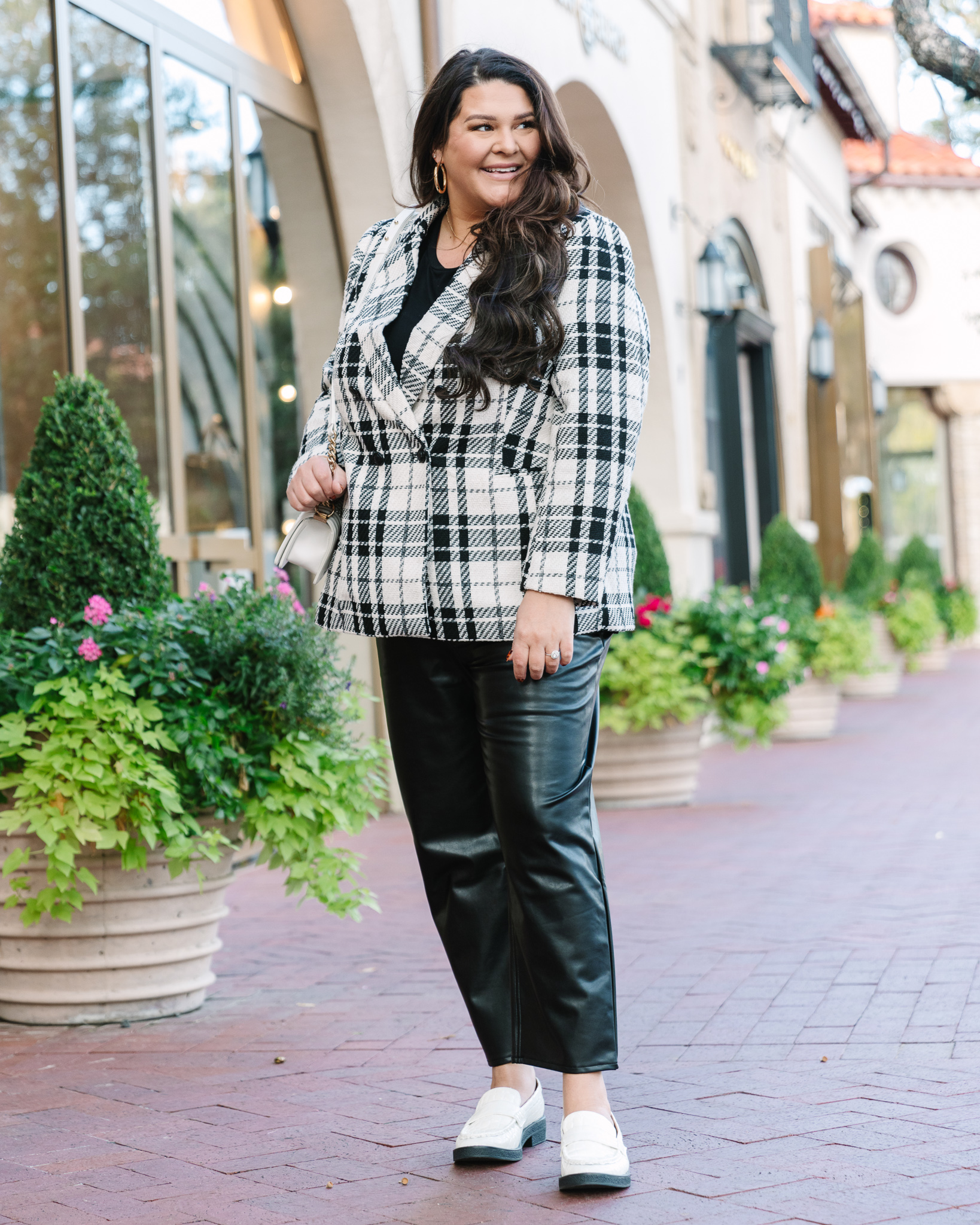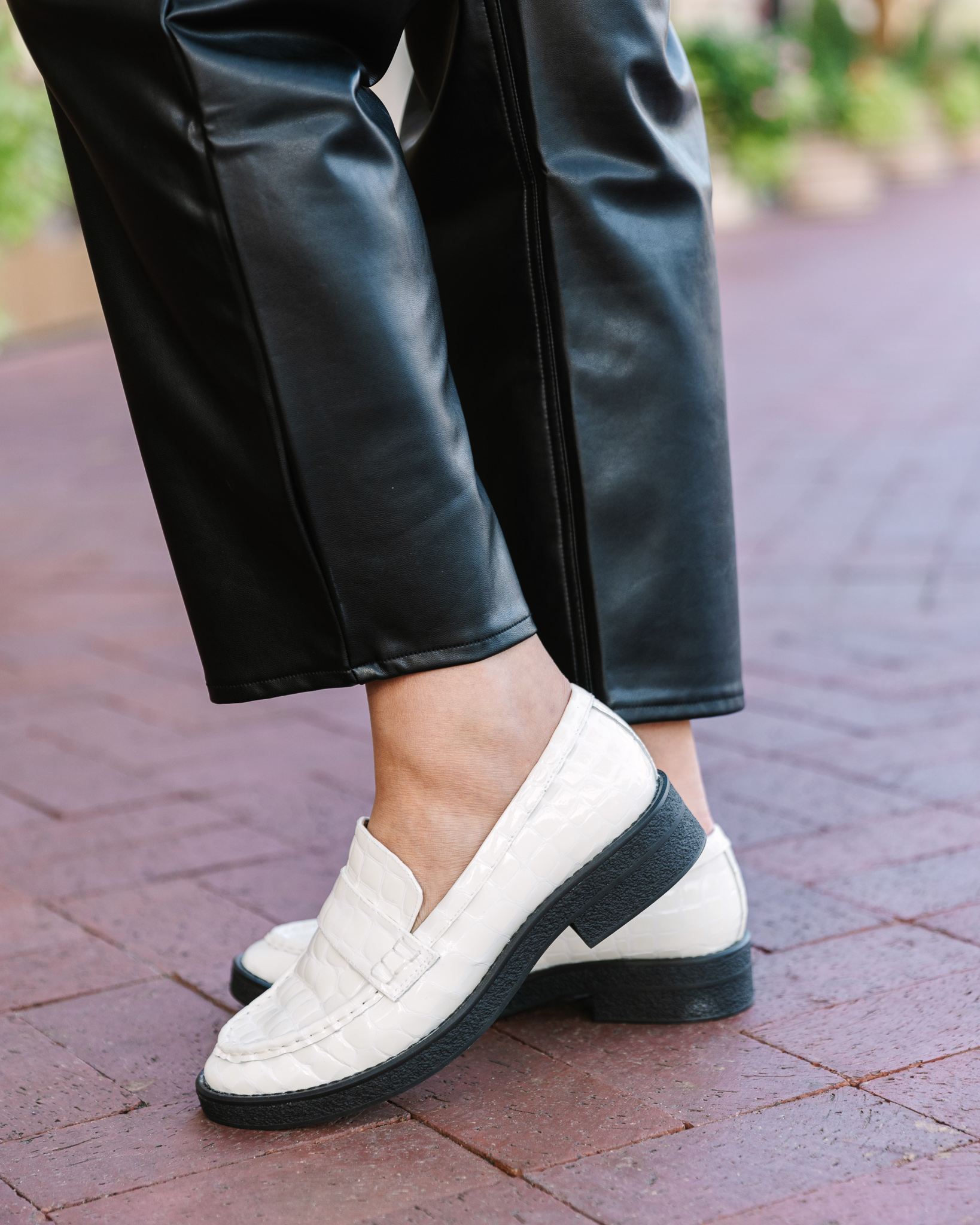 And of course, no shoe collection would be complete without a great heel. These Canie Camel Suede Platforms are the perfect combination of fall colors and textures. You could easily pair these with leggings, skirts or even dresses. For this look, I wanted something a bit more casual so I opted for a pair of crop jeans to really let the shoe shine, and a comfy chunky knit sweater. The thick heel and platform make these feel like you are walking on clouds!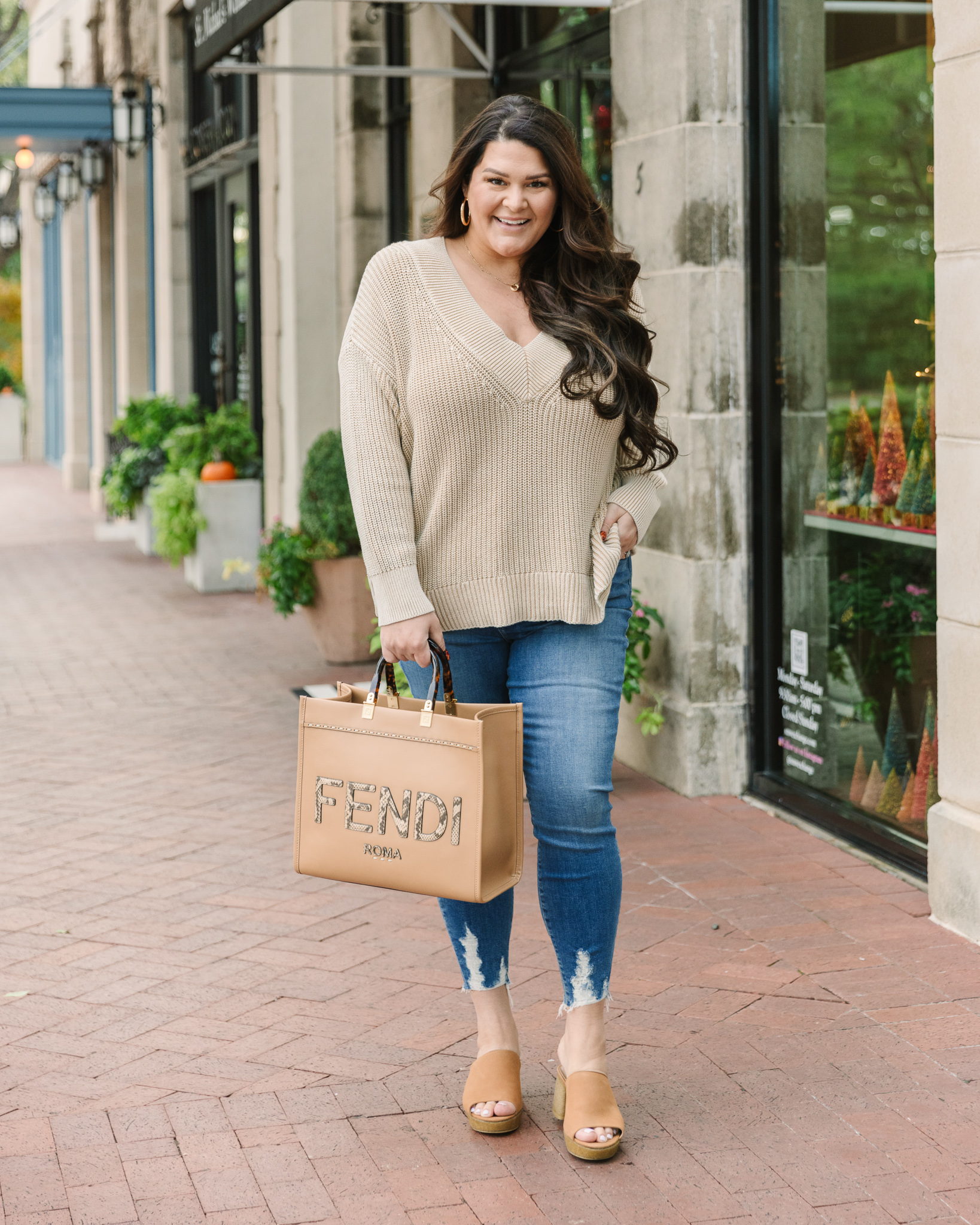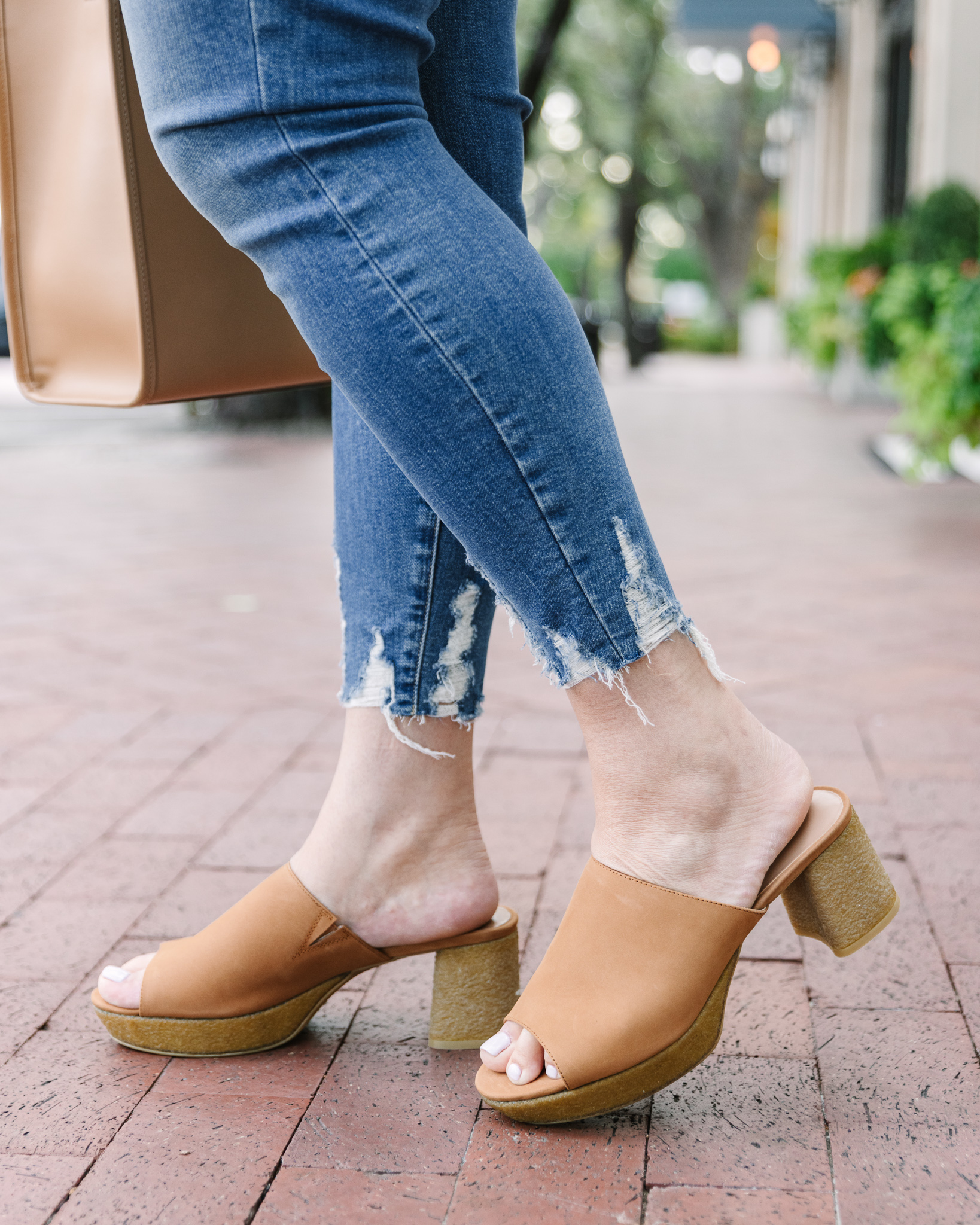 Last but certainly not least are the Polinas. Easily one of my all time favorite pairs of heels. These too feature the chunky heel and platform for ultimate comfort. Be honest, how many pairs of heels can you literally wear all day and NOT want to take them off at the end? Well my friend, let me introduce you to your new favorite shoe. To make these pop, I styled them with a brown faux leather blazer and matching shorts. Then added a black and brown snakeskin blouse to tie in the black of the shoe. How chic is this look?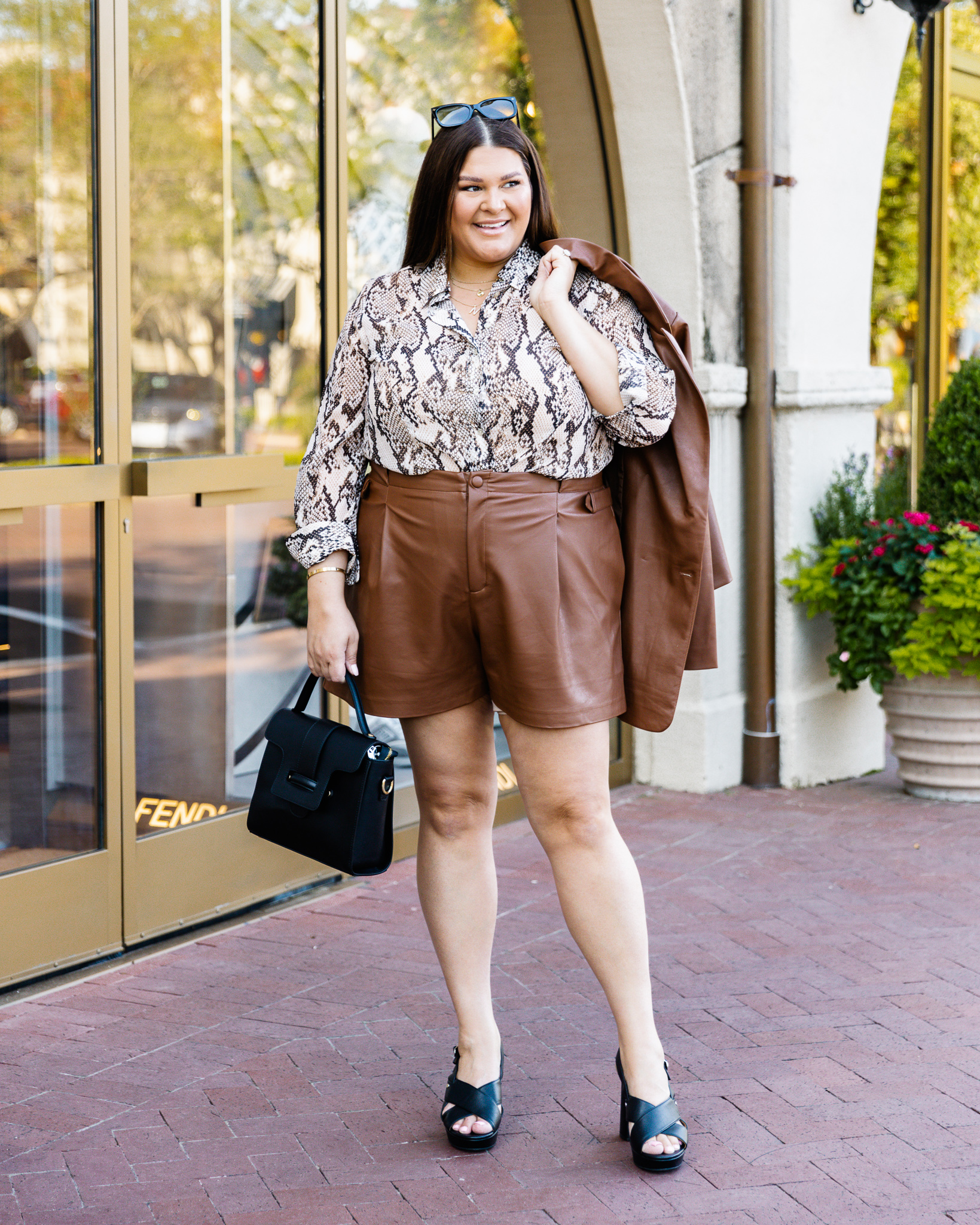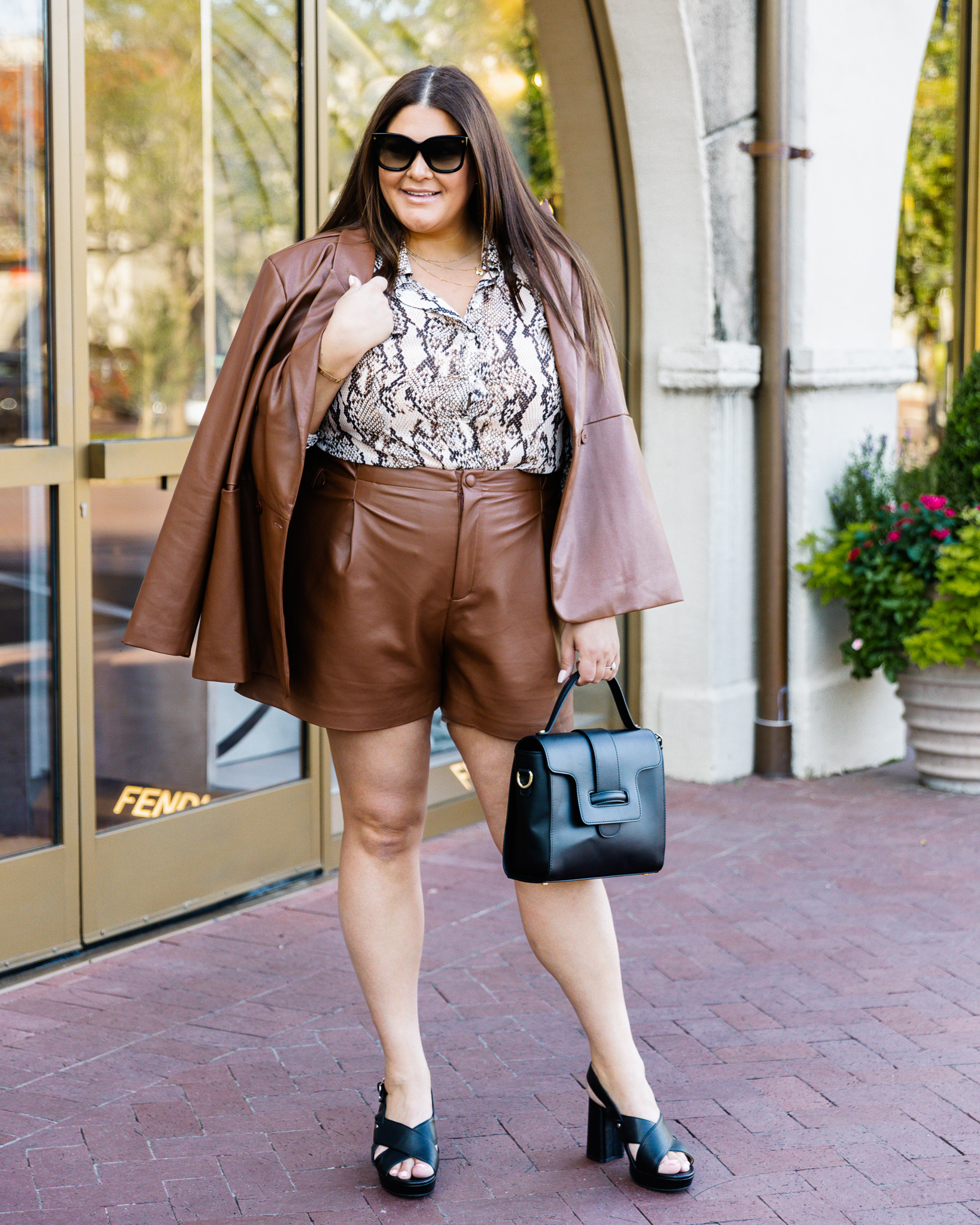 No more sacrificing comfort for style – you can have the best of both worlds! Plus you'll be making an investment in your capsule wardrobe. Aerosoles shoes are something that will be in your closet for years to come. I must admit – I can be pretty rough on my shoes but all my pairs still look brand new. Aerosoles shoes are crafted in a unique way – by joining the upper directly to the outsole, then turning the shoe right side out and inserting a cushioned footbed. The result: an ultra-flexible shoe, with no need for breaking in! So, which pair will you be trying first? You can shop them all now at Aerosoles.com