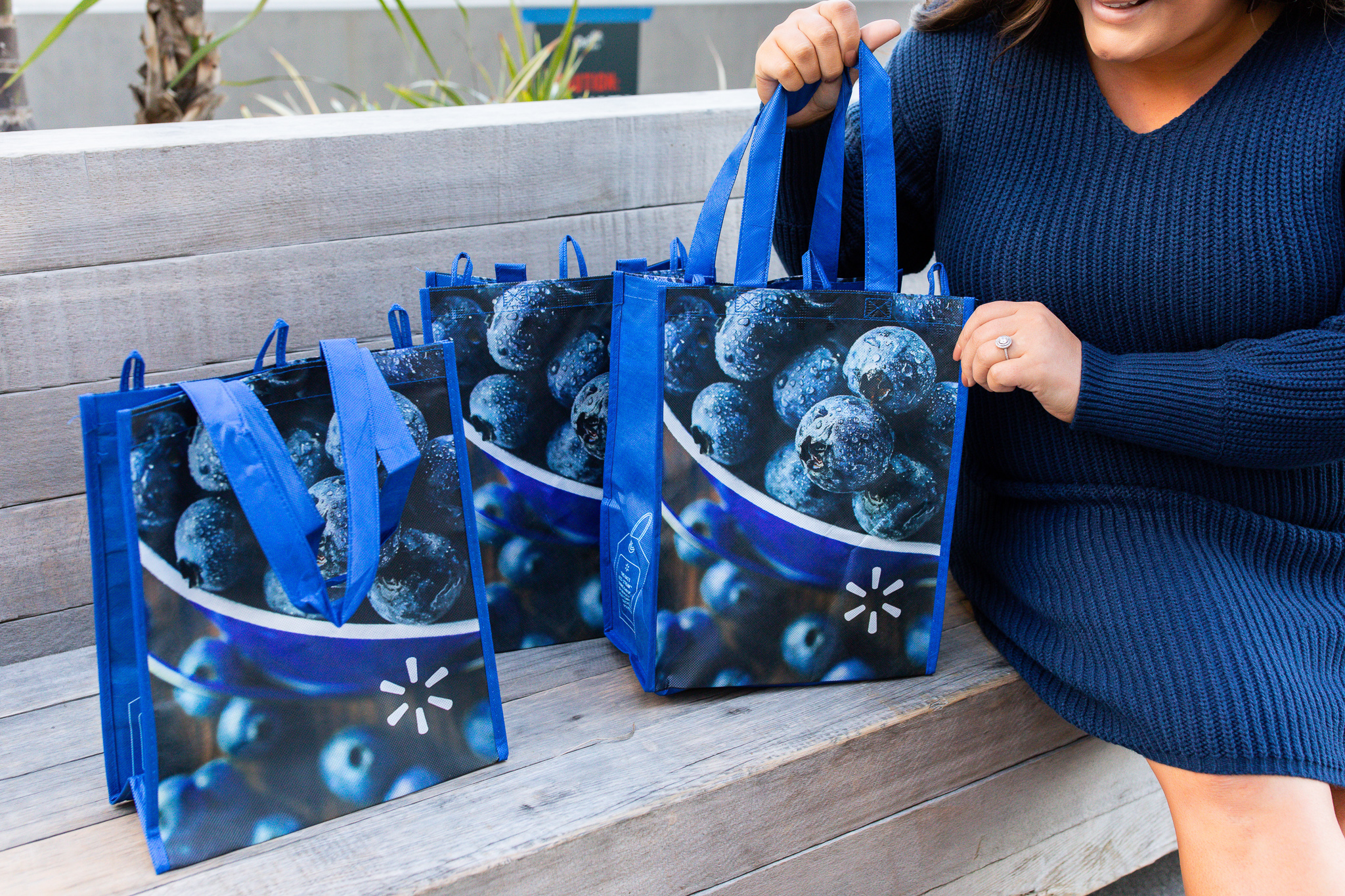 Last week, I was on the phone venting to one of my girlfriends about how my "to do" list was a million miles long and I had no idea what I was going to do. There simply was not enough time that day to get everything done. Between Mia's online classes, my work meetings, meetings for the new house, laundry – and I still needed to get to the grocery store and pick up craft supplies for Mia's school project. As I am blabbing on, she goes "don't you have WALMART+?"….
She said it so matter of fact I was instantly intrigued. Basically WALMART+ is the ultimate life hack to save you time and money. It's a different kind of membership where you pay $12.95 a month or $98 a year and you get free delivery from your store ($35 minimum, restrictions apply) , Walmart+ free shipping – no order minimum (excludes oversized/freight & Marketplace items),  and other benefits too! I immediately signed up (I opted for the yearly plan since you can save $57.40 with the annual plan vs. the monthly plan), and placed an order. Two hours later, all of my groceries and Mia's craft supplies were sitting at my front door. WHAT?! How is this real life?
I got all our usual grocery items, fruits, veggies, etc. plus some of our favorite snacks like popcorn, pretzels, fruit snacks, my protein shakes. I even picked up a few last minute gifts, gummy vitamins and a new pair of slippers since our dogs decided to eat mine the other day! There also may have been a bag or two of Christmas candy….SSSSHHHHHH!!!
If you are nosey like me and wanna see my random cart of stuff, here it is:

When my last meeting was over for the day, it was so strange to actually have free time. Everything was done! I grabbed my snacks, put on a face mask and jumped into bed to watch my favorite shows. It was HEAVENLY!
Just yesterday, I got stuck at an appointment that ran hours late and needed frosting for a virtual cookie party we had scheduled for Mia. While at my appointment, I just used my  WALMART+ membership to quickly add a few tubes of frosting and sprinkles to my cart and hit "checkout". When I walked in the door with only 5 minutes to spare before the class started, the frosting and sprinkles were already waiting there. Needless to say, the membership has already more than paid for itself and saved me so much time!
And when you want to shop in store, you can use the mobile scan & go feature in the WALMART+ app. You scan each item on your phone as you shop in store and then checkout on your phone for fast, easy and contact free shopping! Another great benefit that saves you time.
Thank you to Walmart for sponsoring this post!