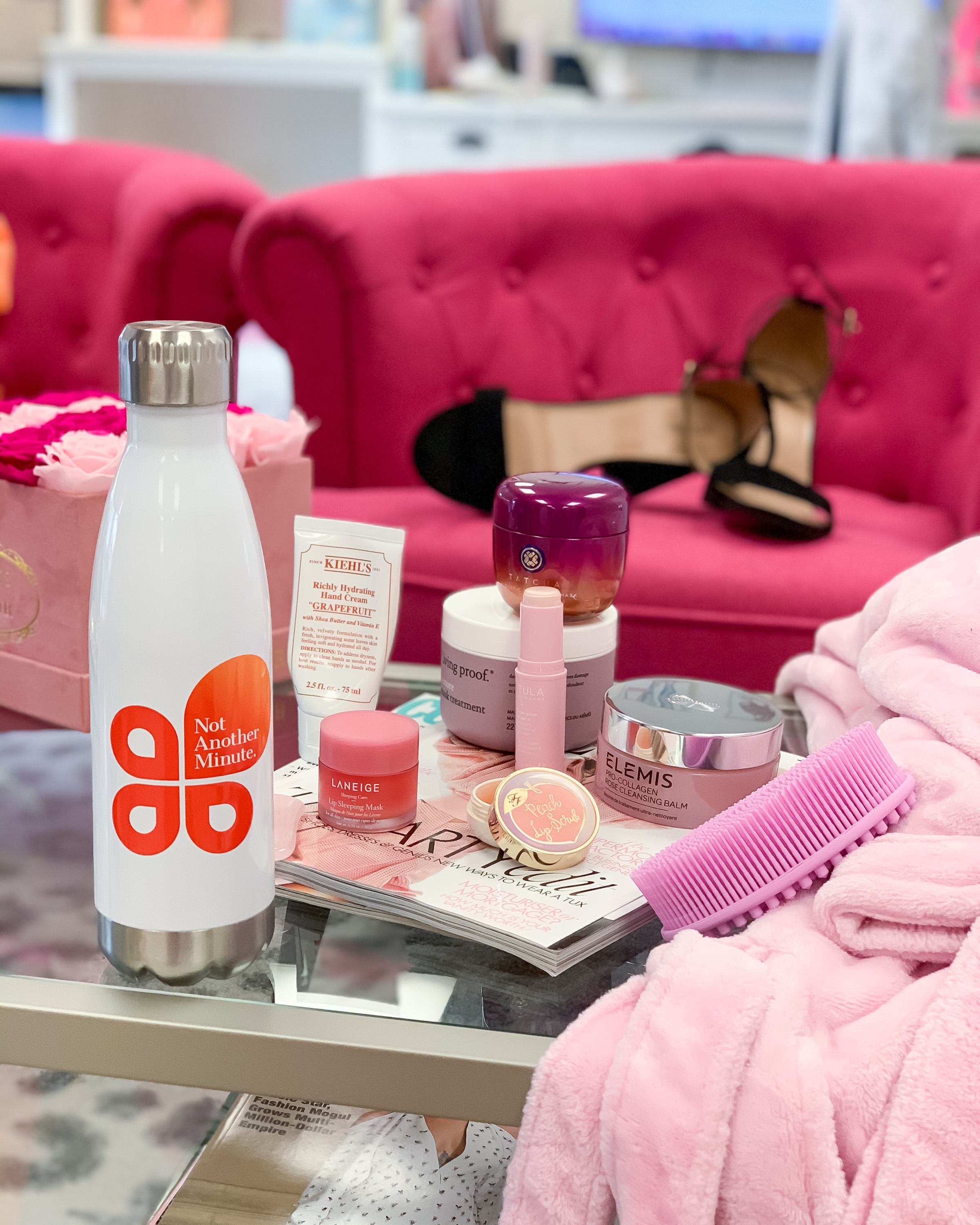 Disclaimer: This post was sponsored by Biotheranostics, Inc. (Breast Cancer IndexTM), but the opinions and experiences shared are my own
Not another minute…without self-care! Self-care can come in all different forms. And it's so much more than just the aesthetics! For me, self-care should encompass everything on the outside AND on the inside too. Here are a few of my favorite ways to practice self-care:
Play dress up! There's nothing like slipping on the perfect outfit that makes you feel like a million bucks. Whether it's that dress you've been waiting for a special occasion to wear, those buttery sweatpants that feel like heaven, or the perfect fitting pair of jeans. Looking great on the outside can also help you feel great on the inside!
Get outdoors! A little stroll outside or even just sitting to read a book outdoors can make the biggest difference in my mindset. Getting outdoors really helps to clear my head and walking is a great way to get some exercise in, it's a win win! It's also said that getting a little vitamin D from the sun does wonders. Sometimes, I will find a comfy spot on my front deck or in my backyard to just sit and relax with a cup of iced tea and read a chapter or two of a good book.
Kick those shoes off and treat yourself! One of my favorite weekly self-care rituals is an at home spa night. Face mask, hair mask, full body scrub, the works!! And who says treatments have to be expensive?! You can mix up a little brown sugar and coconut oil for the most luxurious homemade body scrub. And did you know castor oil makes an amazing hair mask?!
Take care of your health! I have to admit, for a while, my health took a back seat to everything else that was going on in my life, and it definitely showed. Now, I make sure to always prioritize my health and advocate that others do so too. Drinking plenty of water, exercising, getting regular check-ups and of course mammograms too.
When it comes to my health, having a family history of breast cancer means it is always on my mind. Breast Cancer Index is empowering women with breast cancer to know what treatment plan works best for them. It is the only commercially available genomic test that determines whether patients are likely to benefit from anti-estrogen therapy beyond year five (Intended Use and Limitations can be found at breastcancerindex.com).
I am so honored to be helping the maker of Breast Cancer Index spread the word about their revolutionary test and empower my fellow women! #notanotherminute.