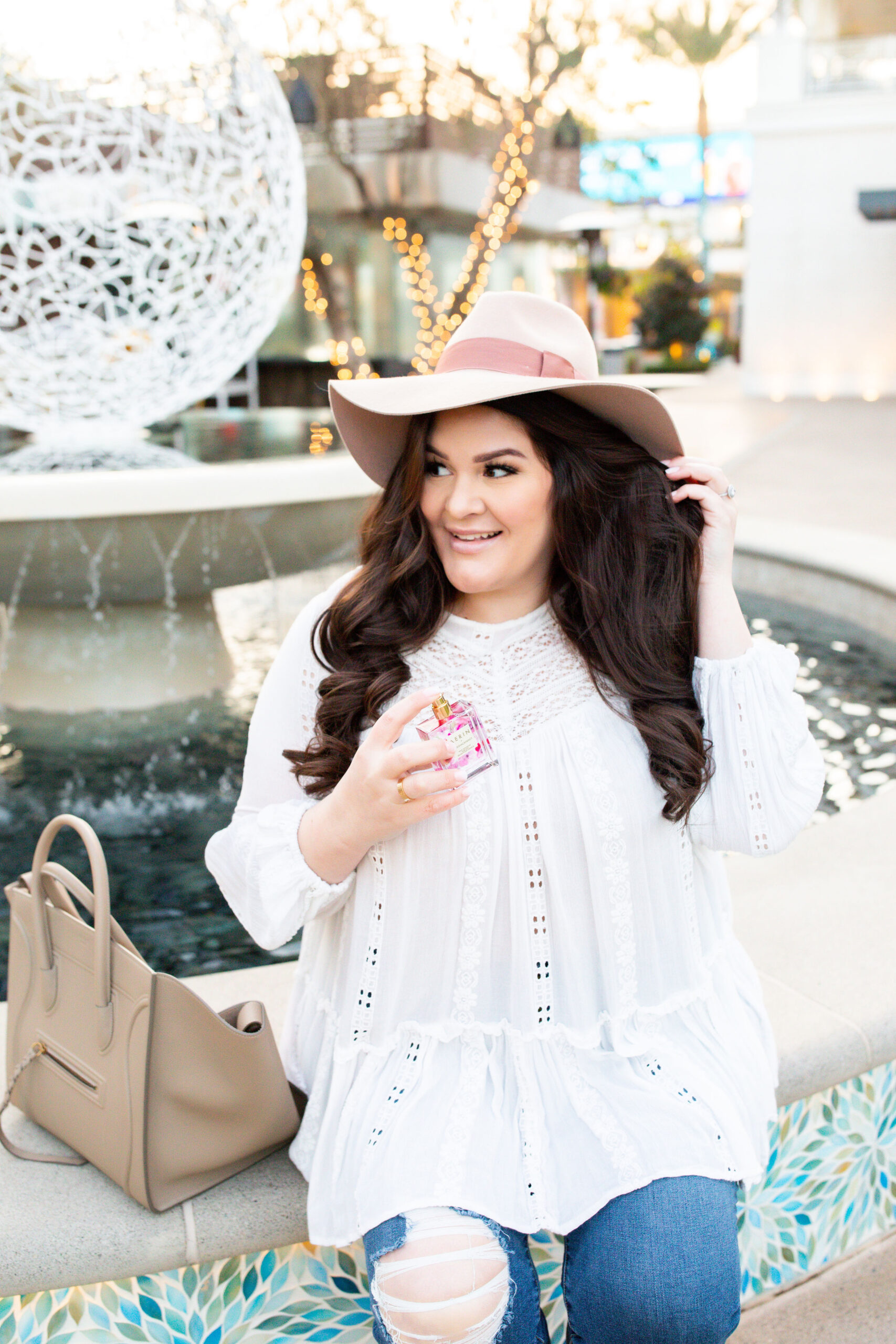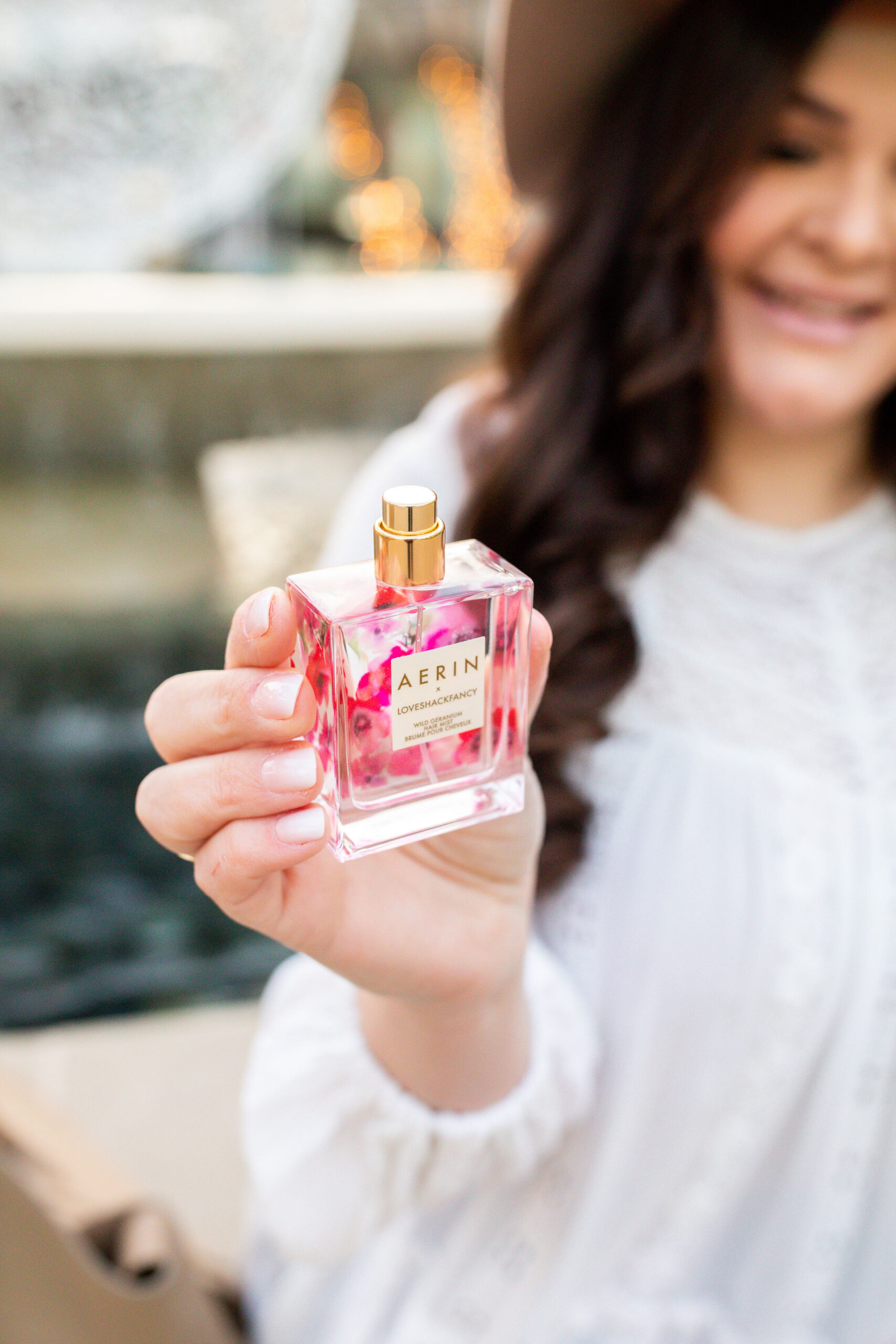 Some of you may know this but for those who are newer around here, I actually began my blogging/social media journey doing exclusively makeup. It wasn't until a few years ago that I transitioned to fashion. While fashion will probably always be my main focus I want to start incorporating more beauty content too. I absolutely LOVE testing out new products and sharing my finds. Today, I have rounded up all my current beauty favorites from makeup to skincare and haircare too!
Now it's no secret I shop for quite a bit of my wardrobe at Nordstrom, but I also LOVE the NORDSTROM BEAUTY department. They always have such an amazing selection, exclusive products, tons of great deals and I love being able to rack up by card points too!

SKINCARE
A good base is the key to great makeup. I've been using this

GLOW PRIMING MOISTURIZER

and absolutely love the way it makes my skin look and feel. I also feel like it really helps my skin stay more balanced throughout the day so I don't get oily in my t-zone.
This CLAY CLEANSER is the savior for anyone with problem skin. It clarifies and soothes at the same time to give your skin a deep down clean without drying it out.
MAKEUP
You guys have heard me talk about this

FOUNDATION

a million times but no matter how many others I try, I ALWAYS go back to it. It gives great coverage, the most amazing natural looking finish and stays on ALL day. No joke – I've literally wore it for over 16 hours one day. And when I went to take it off that night, it still looked amazing.
This CONCEALER was a new find for me and I have been absolutely loving it. It's dual ended for concealing and brightening too. Perfect for everything from blemishes to undereyes.
This is the absolute best

BRONZER

I've tried. It gives the skin the most gorgeous natural looking sunkissed glow and is a true bronze color so it doesn't pull orange. After bronzer, I apply this BLUSH in the shade love glow. The most stunning blush ever, such a great universal shade.
For setting the rest of my makeup, I use this SETTING POWDER. It's formulated with rose wax and almond oil to give skin an illuminated finish. SO gorgeous! It's also super finely milled which is what helps create that airbrushed look! And for some extra glow, I love THIS highlighter. It looks beautiful on all skin tones too. PRO TIP: for that "out of this world" glow, pick some up on your highlighter brush, spray it with setting spray, then apply – you can thank me later.
THIS PALETTE

is SO insanely Nicole, lol. I love pinks/mauves and these hues are perfect for everyday wear. The mattes blend super easy and the shimmer colors are insane! When I shared this palette back in December, it became in instant best seller and sold out shortly thereafter. It's finally back in stock so I've you missed out, now is the time to grab it!
If you like a more classic, opaque lip, you will love THIS one (Praline). It takes a LOT for me find a lip color I like – I mean a LOT. Not only is the shade absolutely gorgeous and the perfect neutral color, but the formula is so smooth and creamy.
HAIRCARE

Have you every tried hair perfume?! I didn't even know it was a thing until I saw it while browsing the new arrivals in the beauty department. This

HAIR PERFUME

has a beautiful slightly sweet floral scent. I constantly get asked about it whenever I wear it. It also has ingredients to make hair softer and smoother too!
This SCALP SCRUB is another one of those products I can't and won't stop talking about. I've been using it for over a year now and nothing else compares. I have a super oily prone scalp and this really helps to balance it out and is great for getting rid of product buildup too. It's a little pricey but a little bit goes a long way and a single jar usually lasts me several months.
Thank you to Nordstrom for sponsoring this post!