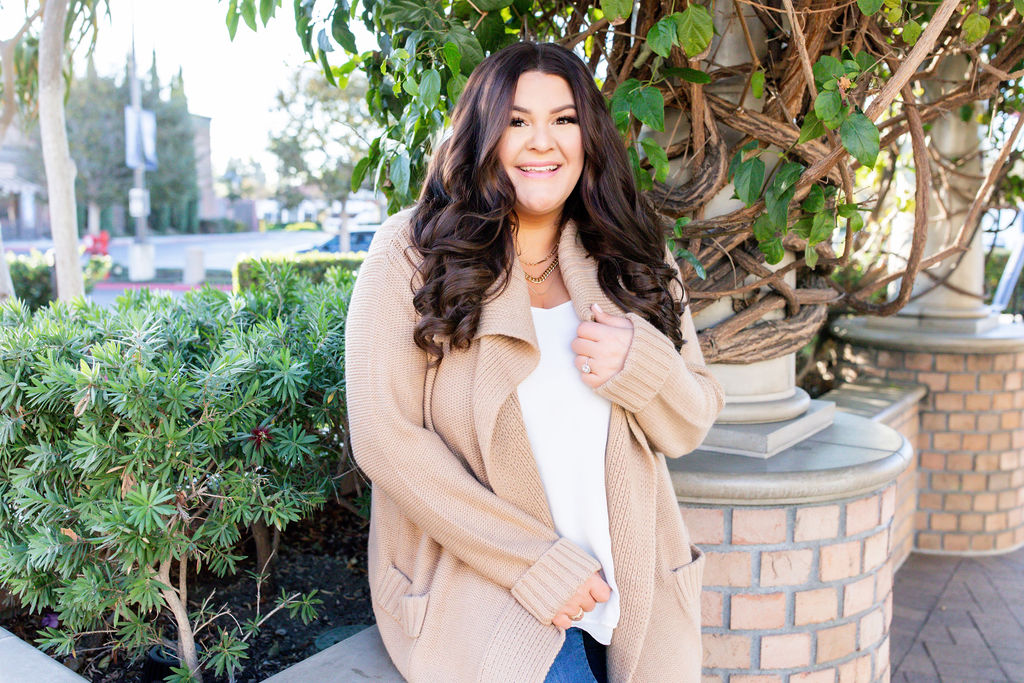 Hey girl hey! I've gotten a ton of requests lately for makeup recommendations, tutorials, tips & tricks. So today I thought it would be fun to do a December beauty favorites roundup. I LOVE the NORDSTROM BEAUTY department. They always have such an amazing selection, exclusive products, tons of great deals and I love being able to rack up by card points too!
MAKEUP FAVORITES

THIS PALETTE

is SO insanely Nicole, lol. I love pinks/mauves and these hues are perfect for everyday wear. The mattes blend super easy and the shimmer colors are insane! What's funny is I actually wound up getting it for FREE because right now they are doing it as a "Gift With Purchase" when you spend $100 on Charlotte Tilbury products. It was such a great deal ($57 value) that I decided I could grab a backup of my

FAVORITE BRONZER

and try a few new products I had my eye on as well.
I decided that since I loved the bronzer so much, I would try their SETTING POWDER. Unlike most setting powders, this one actually has rose wax and almond oil and gives the skin an illuminated finish. SO gorgeous! It's also super finely milled which is what helps create that airbrushed look! And for some extra glow, I love THIS highlighter. It looks beautiful on all skin tones too. PRO TIP: for that "out of this world" glow, pick some up on your highlighter brush, spray it with setting spray, then apply – you can thank me later.
This GLASS BALM is everything I never knew I needed. At first glance, it looks like a pink sparkly lipstick but it's actually a clear lip balm with a little sparkle in it (nothing crazy). When you apply it, it reacts with the natural pH of your lips to bring out their natural hue for a totally custom color and makes them feel so insanely hydrated. Oh and in case that wasn't enough to intrigue you, it has the most heavenly light peach scent to it.
If you like a more classic, opaque lip, you will love THIS one (Praline). It takes a LOT for me find a lip color I like – I mean a LOT. Not only is the shade absolutely gorgeous and the perfect neutral color, but the formula is so smooth and creamy.
You guys have heard me talk about this FOUNDATION a million times but no matter how many others I try, I ALWAYS go back to it. It gives great coverage, the most amazing natural looking finish and stays on ALL day. No joke – I've literally wore it for over 16 hours one day. And when I went to take it off that night, it still looked amazing.
SKINCARE FAVORITES
I am a self-professed face mask addict. My drawers are filled with easily 30+ different masks at any given time and I have zero shame lol Now normally I am not much of a "sheet mask" person, but after hearing tons of rave reviews about

THIS

one, I HAD to try it. Now, I look like a psycho when I wear it, but holy cow – the results are amazing! I'm talking instantly softer, smoother and more hydrated skin. It says to wear for 15 minutes but I usually get caught up in my Netflix and leave it on for longer.
This CLEANSING DEVICE is another one of those products I can't and won't stop talking about. One side is vibrating silicone bristles to give you a deep down into your pores kind of cleanse. And because it's silicone, it's antibacterial and there's no replacing parts or heads like with other cleansing devices. The other side is a heated rose quartz stone that gives the most amazing and luxurious facial massage you will every experience. Use with an oil like THIS one.
I hope you enjoyed my December Beauty Favorites! Want more? Check out by last beauty post HERE!
Thank you to Nordstrom for sponsoring this post!