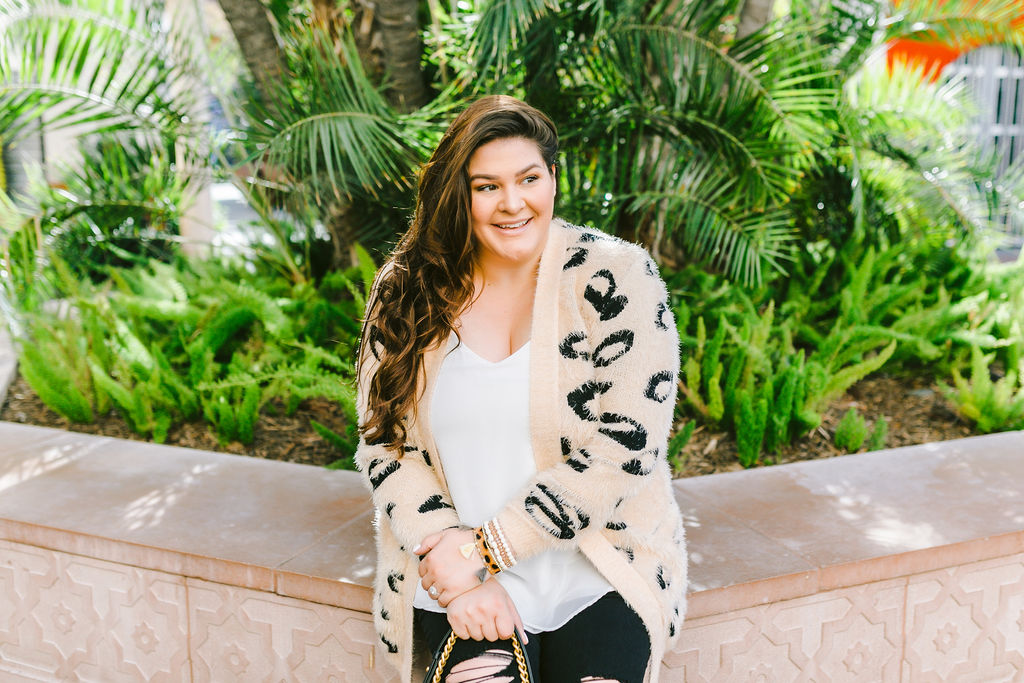 For a girl who never wore much jewelry, I now have entire display racks of VICTORIA EMERSON bracelets lining the shelves of my room. It is officially a full blown obsession. Can you blame me though? Their bracelets are seriously the cutest and there just so many to choose from. They are the perfect way to dress up any outfit and really make it pop. I have styled them with everything from shorts to sweaters, dress, skirts and everything in between. And right now, they are having a HUGE BOGO SALE where you can buy one bracelet and get the second free!! No code needed!
Being the shop-a-holic that I am, I of course picked up a few more pieces during the sale including this…
My absolute favorite style they offer is their BOHO CUFFS. You can me rocking them in most of the pictures I post on Instagram. They give the look of a stacked set of bracelets when in reality, it's all one bracelet neatly held together by a single metal clasp. The bracelets can turn any outfit from drab to fab and I love the endless combinations. A few of my go to favorites are:
The LEOPARD BOHO CUFF. We all know I have a serious obsession with leopard so this is a total no brainer. I love pairing it with a leopard skirt or cardi, or even just with a more solid colored outfit for a pop of color/pattern.
And since we all know how much I love pink, I recently picked up the OMAN BOHO CUFF and have pretty much worn it every day since it arrived. It's the perfect combination of pink and grey marble stones, copper beads and rhinestone crystals. Easily one of my most complimented pieces and totally "on brand" with my style.
For fall, you will be seeing my rock the CAIRO BOHO CUFF quite a bit. It's all my favorite fall tones and textures wrapped into one. Perfect for pairing with everything from chunky cardis to flannel shirts and my favorite animal print dresses too!
The BURGOS BOHO CUFF was one of the first VICTORIA EMERSON pieces I ever purchased. I love the color combo of the blues and steel greys, especially for those cooler toned fall outifts. It goes perfectly with my blue and grey blazers and really makes them pop!
Last but certainly not least for most worn is the GRANADA BOHO CUFF. If you're like me, you have countless pieces of black clothing hanging in your closet. This bracelet is the perfect way to dress them up and bring them to life. I love the contrast of the weaved leather against the crystal beads and rhinestones, such a gorgeous set!

* Thank you to Victoria Emerson for sponsoring this post. As always all opinions are 100% my own. And thank you to each and every one of you whose support makes all of this possible!