On the hunt for plus size shapewear? Well, look no further because I have tried and tested out tons of different brands so you don't have to! As a curvy girl I know how hard it is to find good shapewear. I have tried out all different shapewear and a lot of the ones I have tried are either not comfortable or just don't get the job done. I have searched high and low and have finally found the BEST plus size shapewear!
You can use this link for 10% OFF your entire purchase!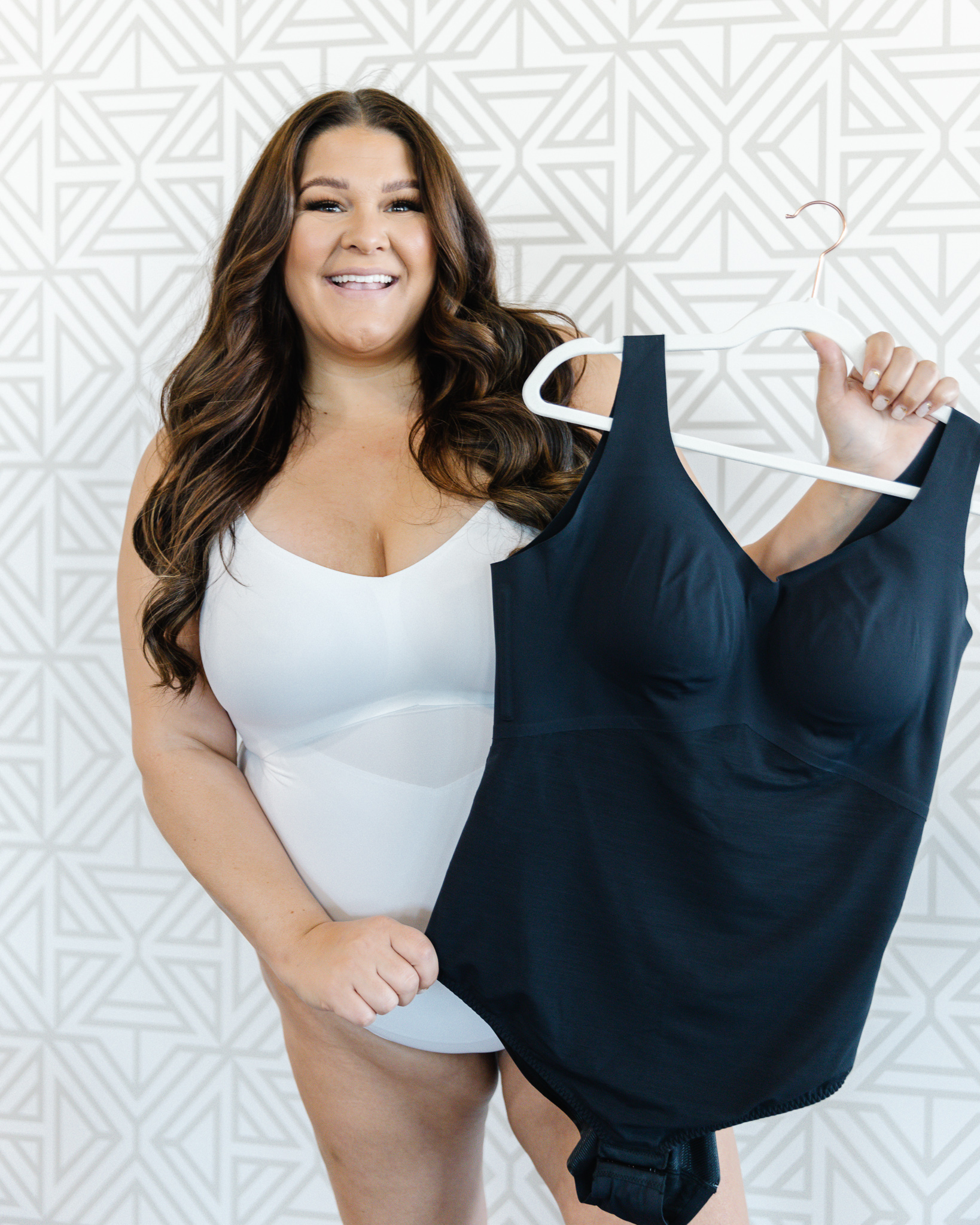 TANK BODYSUIT
 Honeylove has some of the best shapewear I have ever tried! Their Tank Bodysuit is my favorite and hands down the best shapewear I have ever put on. I wear my tank bodysuit under dresses, jeans and anything I feel like I need a little extra support or coverage. The bodysuit has 360° bonded compression that smooths your tummy and hips, built-in bust support that lifts without underwire and supportive straps that lay gently on the skin. I am telling you if you haven't found shapewear you love, or even if you have. You need to try out Honelove because their shapewear is a game changer. This is one of those items I loved soo much I purchased it in every color (and got back ups).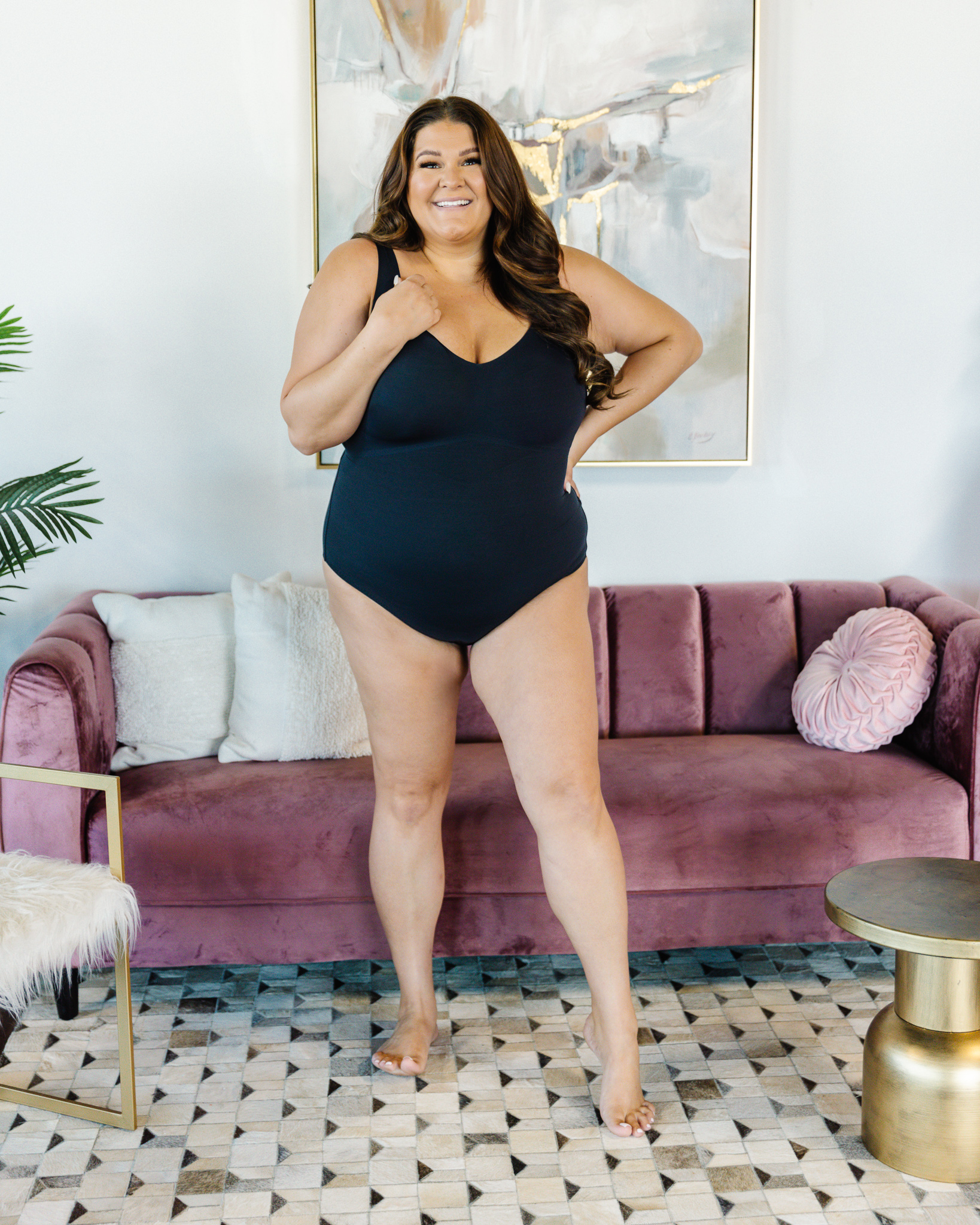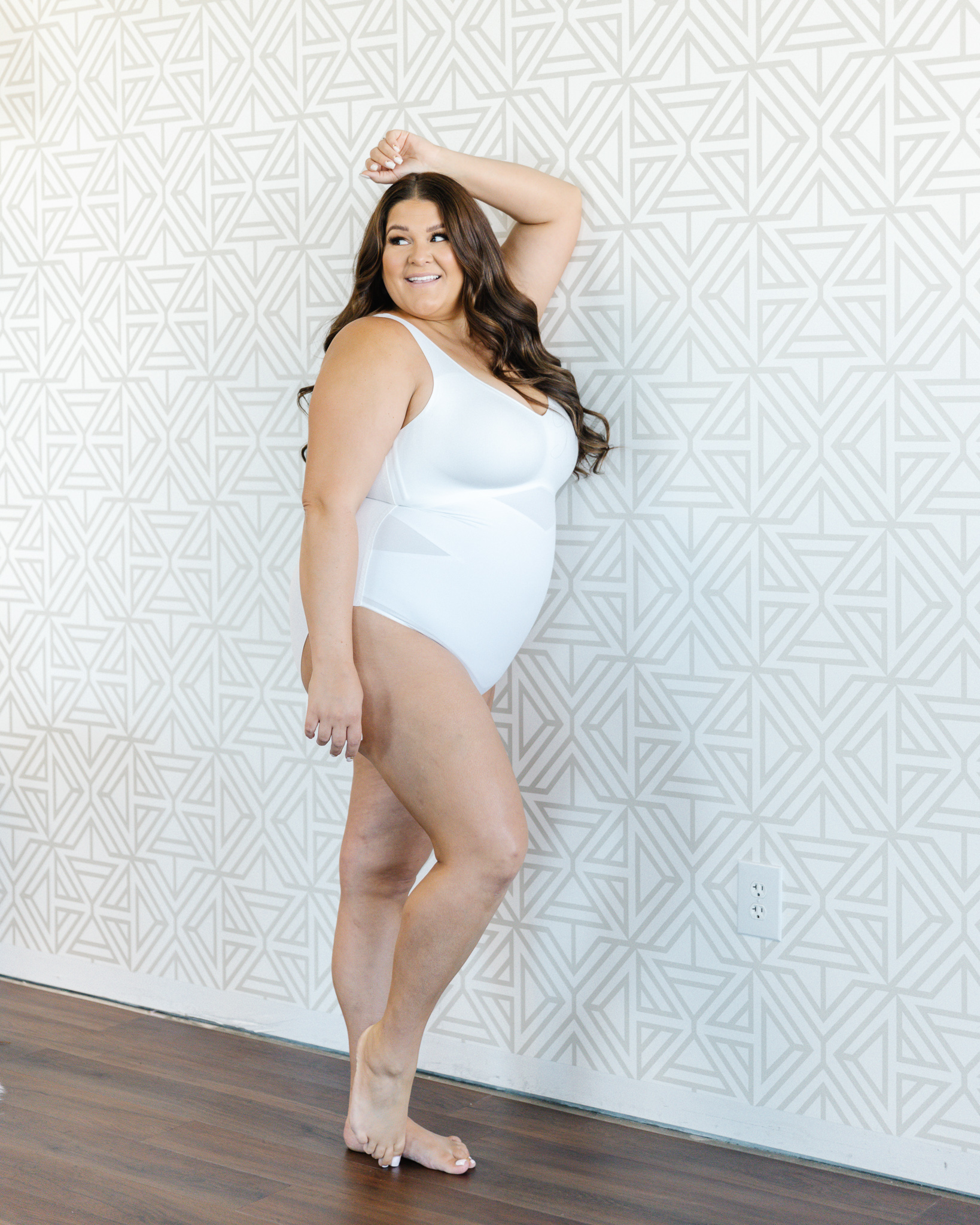 Shop The Looks

HOW I WEAR IT
You can wear your shapewear with pretty much anything! You ever pick up a dress or piece of clothing and the material is so thin you can see every bump and buldge underneath? Well, that's when shapewear comes in handy! As I mentioned earlier, I wear mine under dresses, jeans or anything where I feel like I need a little bit extra support or coverage. I picked up this super cute Knit Dress from Old Navy recently (which by the way is on sale right now for only $25!) but it was see through and had no lining underneath. I put on my  Cami Bodysuit underneath and VOILA! Problem solved.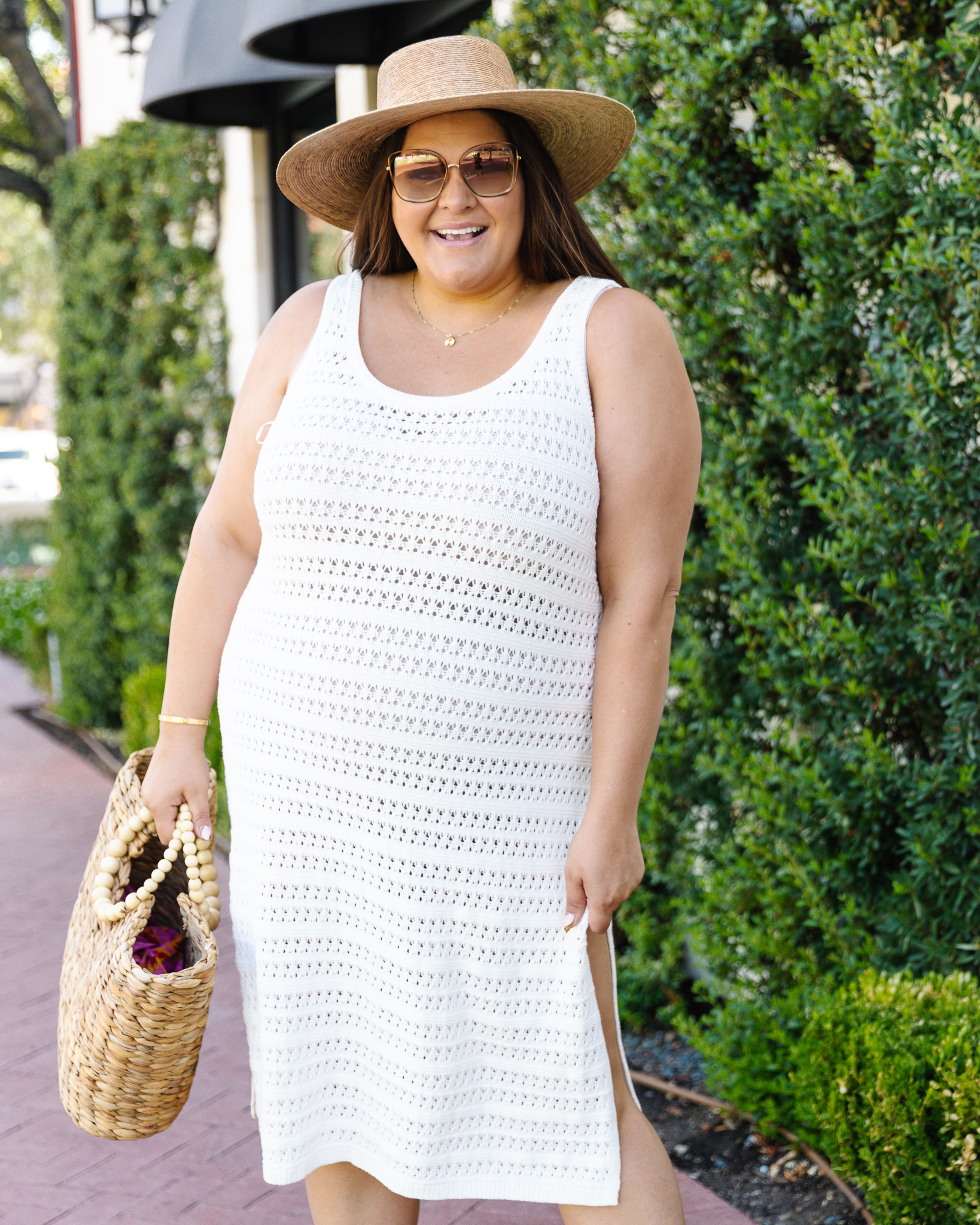 OTHER SHAPEWEAR
Honeylove has a bunch of different options when it comes to shapewear. My personal favorite is the Tank Bodysuit but the Cami and Mid-Thigh Bodysuit are great options if you're looking for a different kind of coverage. I also have the Cami bodysuit and love it! It has bust-to-booty smoothing that never comes untucked and features the same underwire-free lift as the tank bodysuit. It also has adjustable straps and a wedgie-free bottom. If you're looking for something with even more coverage  the Mid-Thigh Bodysuit is a great option and helps if you get "chub rub" on your thighs. The targeted X compression sculpts your midsection, has a built-in bra lifts without underwire, and power mesh smooths your thighs. The smoothing fabric also eliminates back bulge.They also have bras and other shapewear options so definitely check them out!
If you try them out be sure to report back! I love getting your feedback when you guys try out my recommendations.
Shop The Looks – Discount Code: CURVESTOCONTOUR