Disclaimer: this post is sponsored by Biotheranostics, Inc (Breast Cancer Index ™). Thoughts and opinions are 100% my own.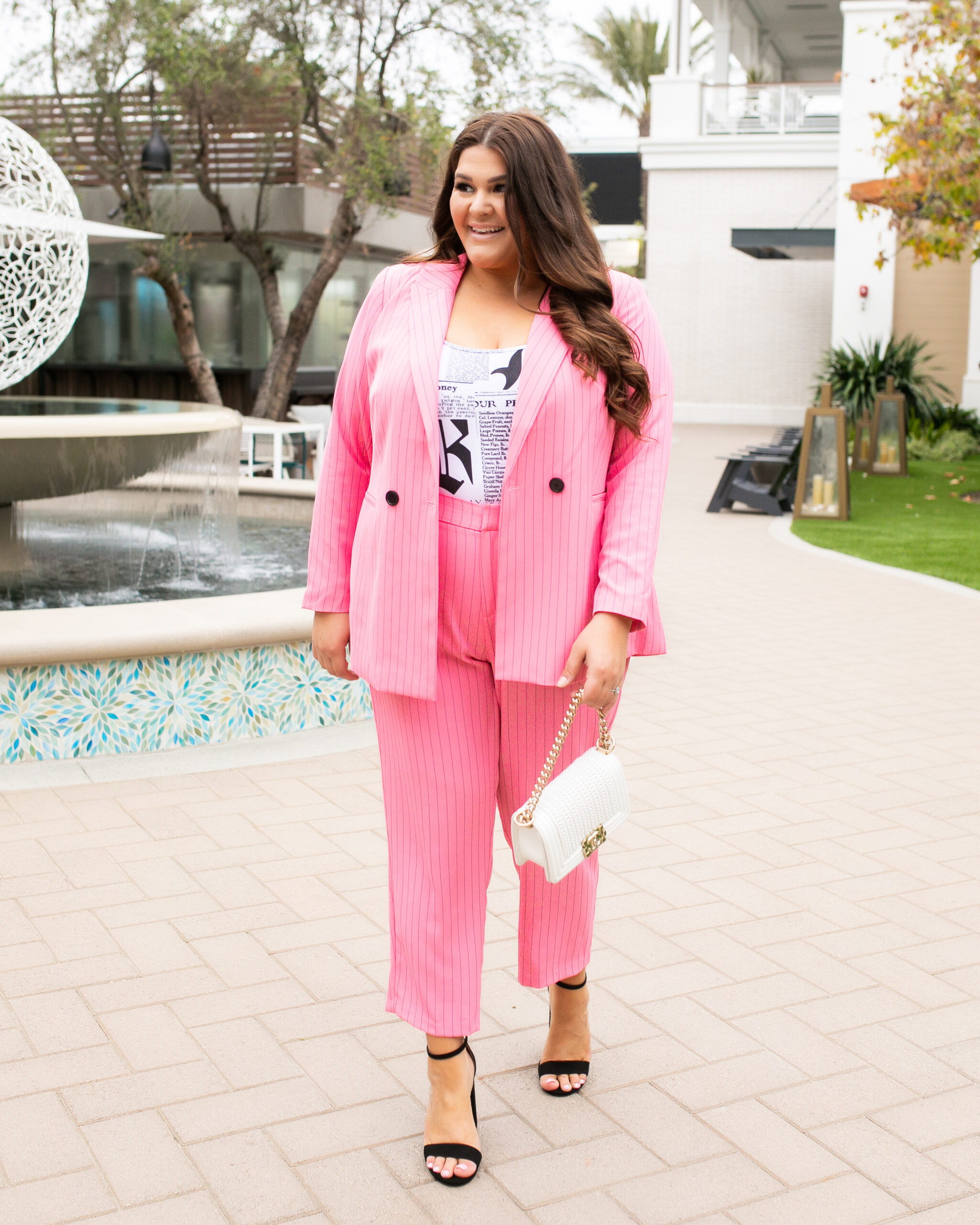 It's no secret I love the color pink. Pink clothes, pink shoes, pink lipstick, pink purses – in my mind, there's no such thing as too much when it comes to my favorite color. Pink is also the color of Breast Cancer awareness.
Do you know why pink is the color associated with Breast Cancer?
In 1991 Charlotte Haley, a grassroots activist and breast cancer survivor, set out on a mission to raise awareness about the lack of federal funding for cancer prevention. She sent out thousands of cards each with a pink ribbon attached, and her message ended up really hitting home!
We just wrapped up October Breast Cancer Awareness month and I am challenging myself and all of you to not let the message stop there! As we head into the holiday season, let's unleash the power of pink!
Keep up with your screenings & exams – whether it be a self-exam at home or a mammogram. And encourage all of the women in your life to do the same! Let's "deck the halls" pink!
Whether it's adding pink ribbons to your presents, donating a little extra to breast cancer charities, wearing your favorite pink outfit or sending off a care package to someone who's currently fighting, there's so many ways to unleash the power of pink!
I will be sending some special pink treats and cozy essentials to my grandmother, a breast cancer survivor to let her know that no matter the time of year – she is a WARRIOR!
I am so proud to be partnering with the maker of Breast Cancer Index to unleash the power of pink. Breast Cancer Index is empowering women with breast cancer and their oncologist to know what treatment plan works best for them. https://bit.ly/IntendedUseAndLimitations
While some women do, nearly 95% of women with HR+, early-stage breast cancer do NOT benefit from taking anti-estrogen therapy for longer than five years. By reducing the fear and uncertainty surrounding treatment decisions for patients and their providers, Breast Cancer Index is a helpful test for extended anti-estrogen therapy decision-making.