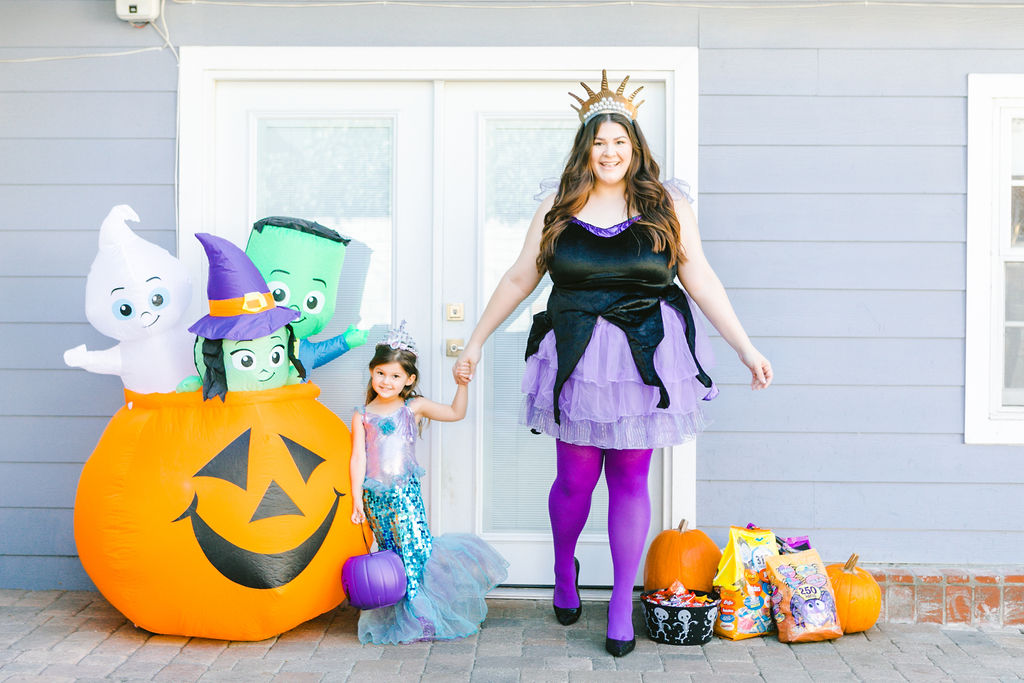 Who else looks forward to Halloween all year long?! I mean, what's not to love – the decorations, the costumes and of course, the candy! When I was a kid, we always knew which houses gave out the "good stuff". You know what I am talking about – there's those houses that give out loose change, that random, non-brand candy no one really likes, and those that just give out whatever happens to be in their junk drawer. And THEN, there are those houses who really know how to do it right. The ones who give out the Reeses, Hershey Bars, Kit Kats, Twix, Laffy Taffy – the GOOD STUFF! Thanks to WALMART, I make sure our house is always Trick-or-Treat ready.
As a busy working mom, I must admit I have sometimes missed the mark when it comes to holidays. WALMART makes it easy to get everything I need, at great prices, and all at one convenient location. They have everything you need to rock Halloween – great costumes for both KIDS and ADULTS, HOME DECOR and tons of CANDY options For our Trick-Or-Treaters this year, I picked up a bunch of really great value packs such as the filled with Reeses, Twix, Laffy Taffy, Snickers and tons more!
Of course, we will be doing some Trick-Or-Treating of our own this year. Now that Mia is 4, she really understand the concept so much more and has been asking me everyday this month if it's Halloween yet. We found the perfect costumes this year at WALMART and I have to admit, I may actually be even more excited to wear than Mia is! Since she has a mermaid obsession, it's no surprise she wanted to be one this year for Halloween. I found the cutest SEQUIN LITTLE MERMAID COSTUME for only$23 and of course has to accessorize it with this adorable MERMAID CROWN.
And of course, who better to pair with Ariel than Ursula! When I showed Mia my amazing URSULA COSTUME, she squealed with happiness! I love how comfy the costume wound up being and even came complete with a wig and hair accents for only $45! She also insisted that I needed a crown too (who am I to argue!) so I found this super cute SEA CROWN to tie in my look along with some PURPLE TIGHTS.
WALMART really is a one stop shop for everything you need to rock your Halloween!

* Thank you to Walmart and RewardStyle for sponsoring this post. As always all opinions are 100% my own. And thank you to each and every one of you whose support makes all of this possible! #Sponsored #Walmart