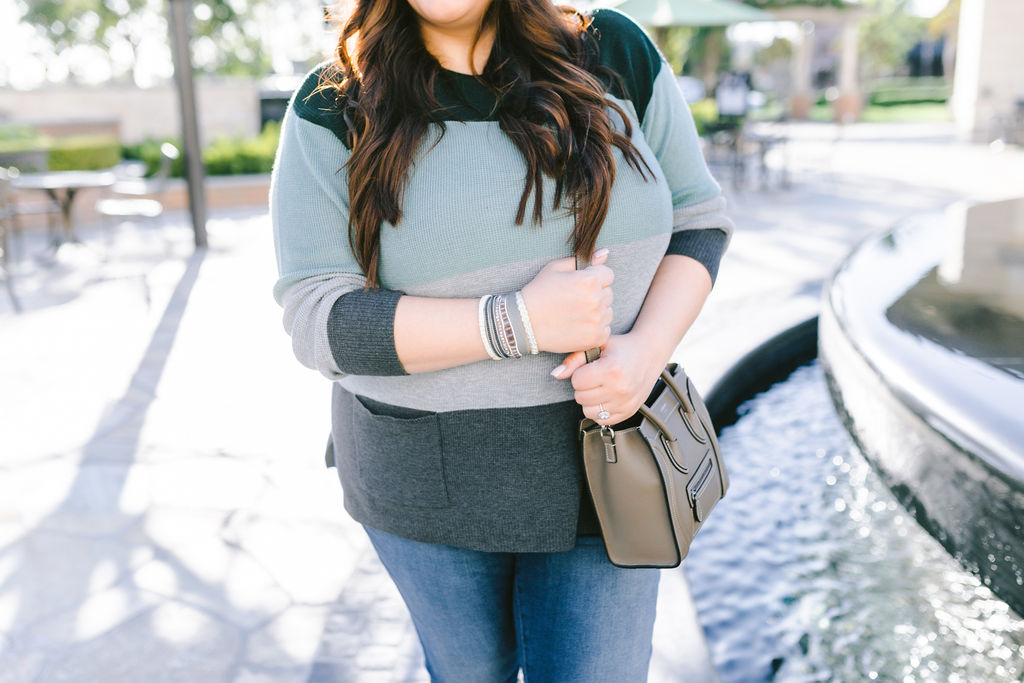 Fall is finally here, and I have started giving my wardrobe a full overhaul. Swapping sandals for over the knee boots, shorts for leggings, and my more dainty whimsical jewelry with some more structured and autumn colored pieces. And since today is the huge BOGO SALE, I wanted to share how I style some of my favorite pieces from Victoria Emerson. They have a huge variety of styles and are such amazing quality. For someone who has never been much of a "jewelry person", I now find myself stalking their website daily to grab the new arrivals. I may be just a tiny bit addicted!
Their boho cuffs are what totally stole my heart, the design is so fun and unique. But what I love the most is it's like getting a bunch of bracelets in one – and without the price tag of having to buy multiples. I love the look of stacked and layered bracelets but finding ones that work well together and look cohesive can be so difficult. The BOHO CUFFS provide that gorgeous stacked look and can be worn with everything from casual day wear to evening wear. So much bang for your buck! The cuffs also have the coolest magnetic closure that make them super easy to put on and take off too.
For fall, I have been pairing them with some of my favorite sweaters. They are the perfect way to dress us any outfit and really bring out some of the more subtle colors in your wardrobe. The CAPRI CUFF is so gorgeous. I love the steel blue/grey color and the fun mixture of materials. And at half off, how could you resist?
The CAIRO CUFF has definitely been one of the staples of my collection and the perfect combination of fall shades. Lately I've been pairing it with gorgeous tones of rust, burnt orange and sable. Like this adorable a line dress.
I instantly fell in love with their new LUCCA CUFF. The tan, cream and beige tones are so perfect for pairing with everything from blouses to chunky knit sweaters and cardigans too. I actually picked up a few extra as gifts too!
These are just a few of the many pieces from their collection that have totally stolen my heart. They also have some gorgeous WRAP BRACELETS and NECKLACES too. Make sure to go check out all their pieces today before the sale ends!